Rutger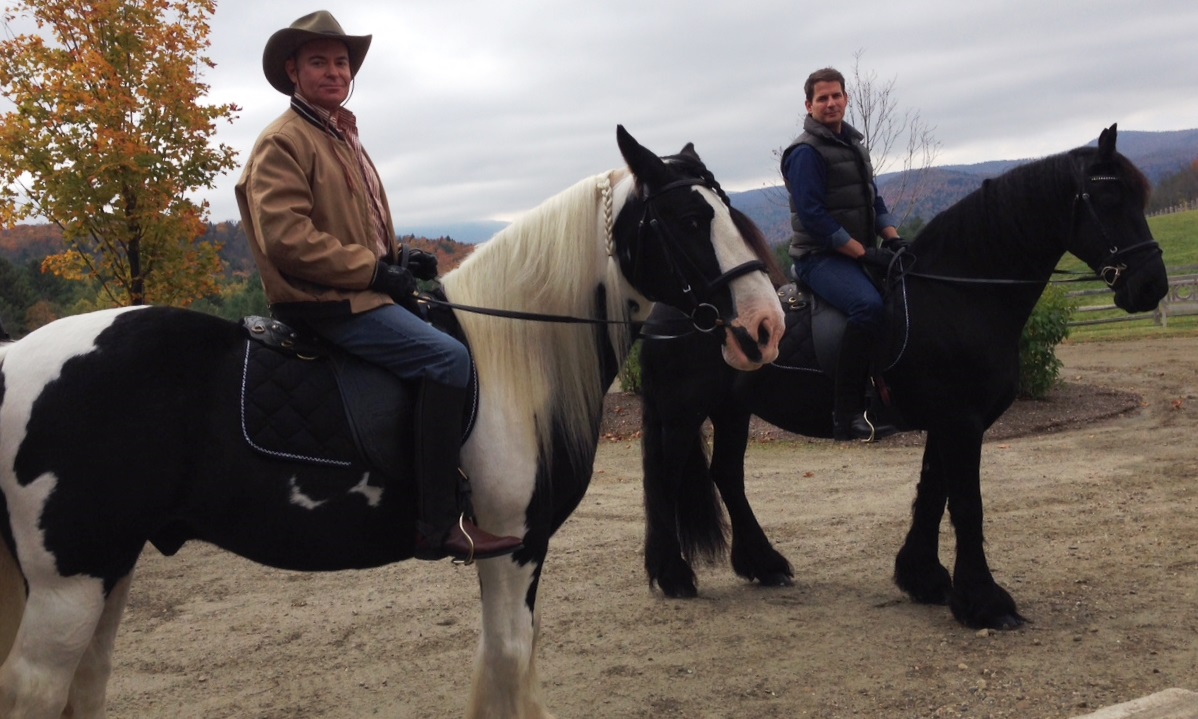 Buying Price:
SOLD
Horse Description
Height: 16.2 hands
Jet Black and Handsome, here is an extraordinary Friesian from our recent Holland buying trip--and he KNOWS it! A well trained and easy going 8 yr old gelding, he is a cross between a baroque and sporthorse build. He has a beautifully arched neck, just look at his pictures, and he could be used for a variety of disciplines.

This boy has a beautiful small head and chiseled face, and he is so much fun to ride because he moves so nicely off your leg! He goes easily on the bit, always in a perfect frame, even for the rankest beginner. Use a little inside leg, he canters off beautifully---here is a friesian with 3 very good gaits, not a lazy boy, yet not the kind of horse that will ever run off or spook, either. Rutger is a VERY affectionate boy, he LOVES attention, and carrots:) He has a great mind and his easy going disposition suits all levels of riders, even small children. He is currently going 1st level dressage, and has the potential to go far in dressage, and is an equally nice trail companion, and he is trained to pull your carriage, being the LEAD in a 4 in hand. He has a recent pre-purchase, and good xrays too:)
He is a very willing partner with a solid dressage foundation, AND he is ready to go to his new forever home. It is rare to find a imported Gelding with this much training, available--- as they just aren't for sale!!

We got a good deal on him, and we are passing it on to YOU:) He is an experienced well trained 8 yr old son of Lolke, and it is easy to see where he got his LONG hair....his dam's sire is Bonne, son of the Grand Prix dressage approved stallion, GERLOF.
He is light on the hands, knows leg yields, and he goes easily into the canter. Here is a very reasonably priced, safe, sane, sound FRIESIAN gelding. He will be a delightful addition to your barn or family!
B-ay 3/21/2005
In Breeding low 3.71%
IMPECCABLE pedigree: STER-STER+PREF-STER-STER
TALL< OVER 16.2 hands!!!!
Lead in 4 in hand, trained to drive single, pairs , and 4 in hand
GREAT for beginner!

Rutger is set to arrive at our barn in Sept---if you would prefer he fly to NY, Canada, Miami, or Mexico---p;ease let us know right away!
Price includes import and quarantine and transport to BSF in the San Francisco Bay area.