Vijkje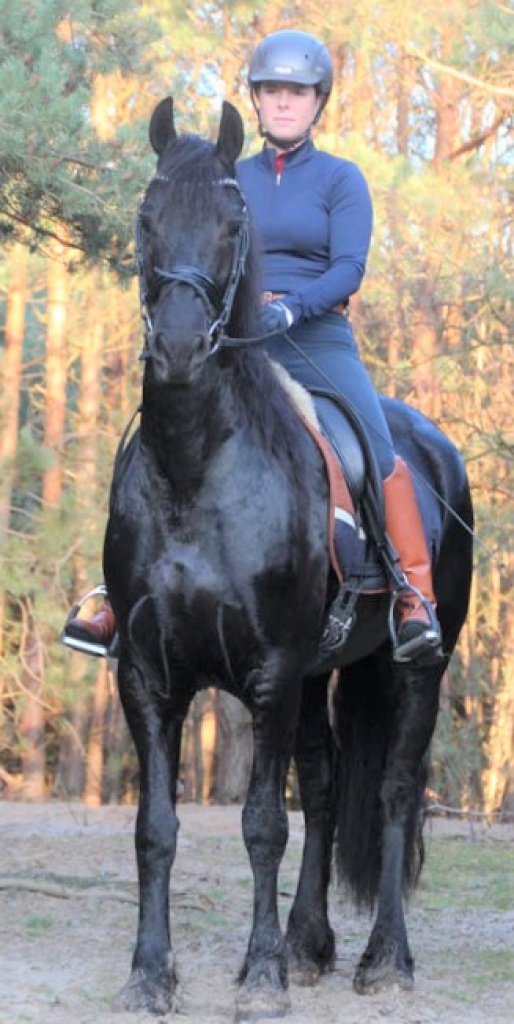 Buying Price:
TBA
Horse Description
Height: 16 hands
We are very pleased to offer this new very nice, sweet and easy to ride mare. She is 5 years old. Her name is Vijkje. What a beautiful mare with a very small expressive head!!! We love how very sweet this mare is to handle and she has points in L2 dressage, which is 3rd party verification of her dressage training and ability!!! Not many friesian mares LOOK like Vijkje AND are scoring in the 70's in dressage like she is---at this reasonable of a price tag:)
She is not hot-headed or spooky--- good for the less experienced riders or timid folks, and she has a very easy to sit canter.
The icing on the cake is that Vijkje has a FULL PEDIGREE with unbroken ster predicates throughout her motherline. Her dam is STER, her Grandmother is STER PREST-7, her Great Grandmother is STER and Great Great Grandmother is Ster. She stems from stam line 131.
Birthday 5/5/14 with a LOW 2.34% inbreeding, and measures 162 cm (just shy of 16 hands, which is TALL for a mare!)
AND she is also very well trained to drive!
Vijkje is a GREAT buy for any friesian scoring in the 70's in 1st and 2nd level dresage and comes with a new thorough pre purchase exam.
Young---coming 6 yr old, imported, beautiful, graceful, willing to work, and eager to please.... all these traits describe this gorgeous gal----and i LOVE her beautiful chiseled head!!!! She is a daughter of the VERY popular approved stallion in Europe, Epke SPORT, and mother's sire is the SPORT and Preferent TSJERK. Besides being an EXCELLENT value for a friesian competing successfully in L2 Level dressage, she is also a GREAT family horse/broodmare/and trail horse, all rolled into one! She has a wonderful disposition, phenomenal pedigree, and ideal uphill conformation. She likes being ridden outside, and double trained to ride AND drive!
Great mare to start a breeding program with or just enjoy as a family gal, or drive off the showroom ready to take you to the winners circle in dressage. She has a modern ELEGANT build, is a BRILLIANT mover, and is a deep black color.
Vijkje likes to work, is good out on the trail, has a wonderful temperament. This gal is a GREAT BUY!!!!
She is only $25,900 including import and USDA quarantine to NY, or $27,900 to LAX, Calgary or Toronto. Give Janna a call for more info: 415-272-2112
Photos
Browse our photo gallery of

Vijkje

by

swiping

clicking or dragging

left and right on the picture below.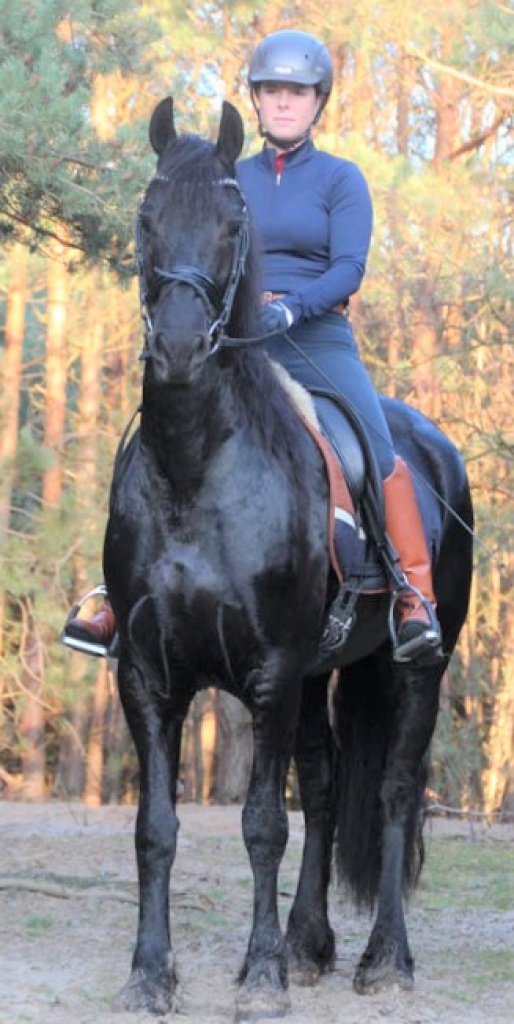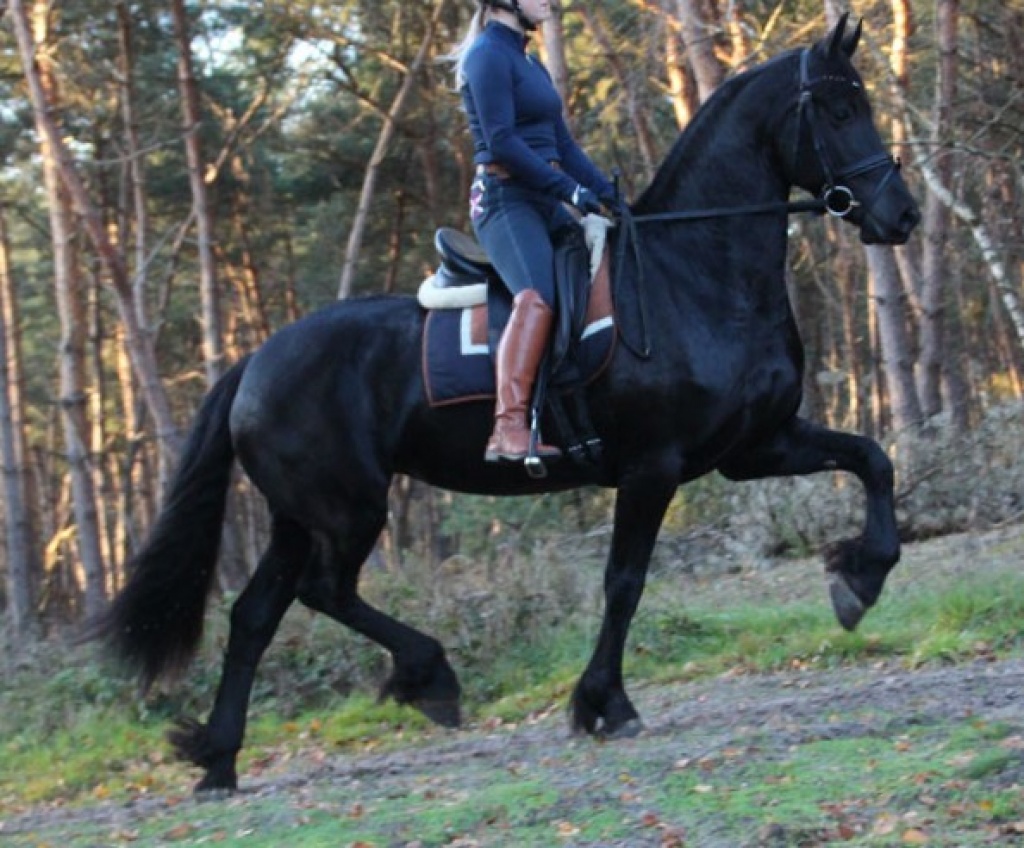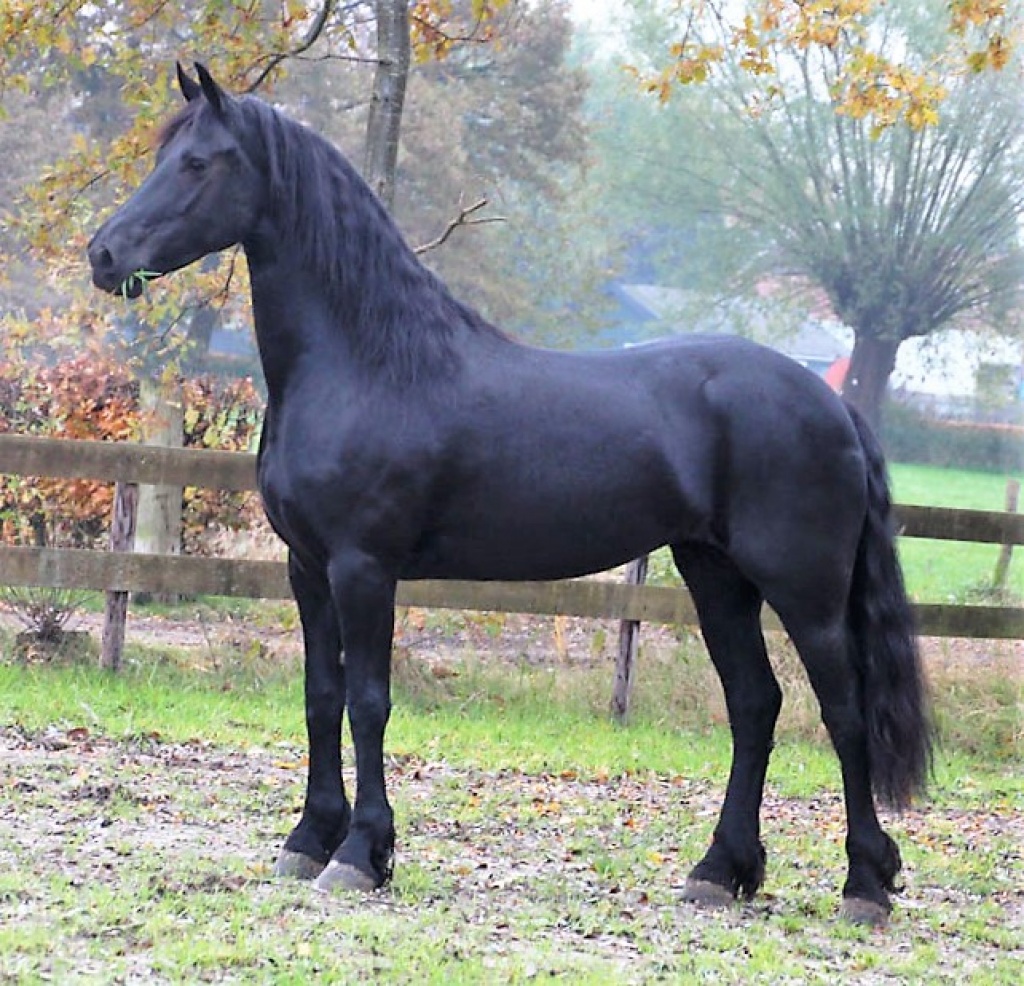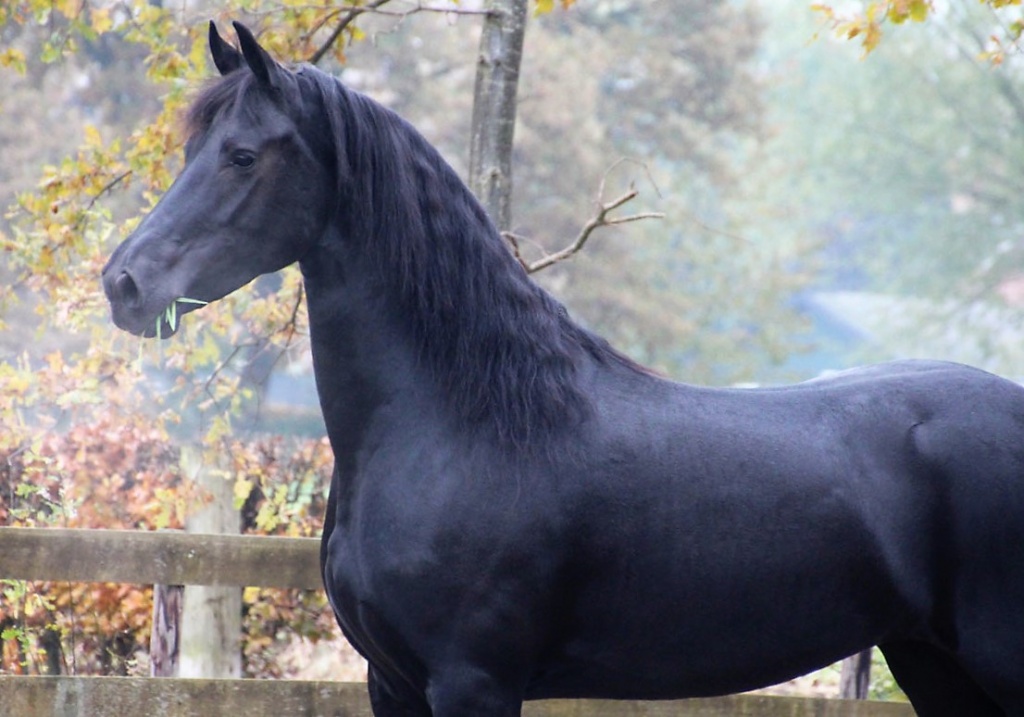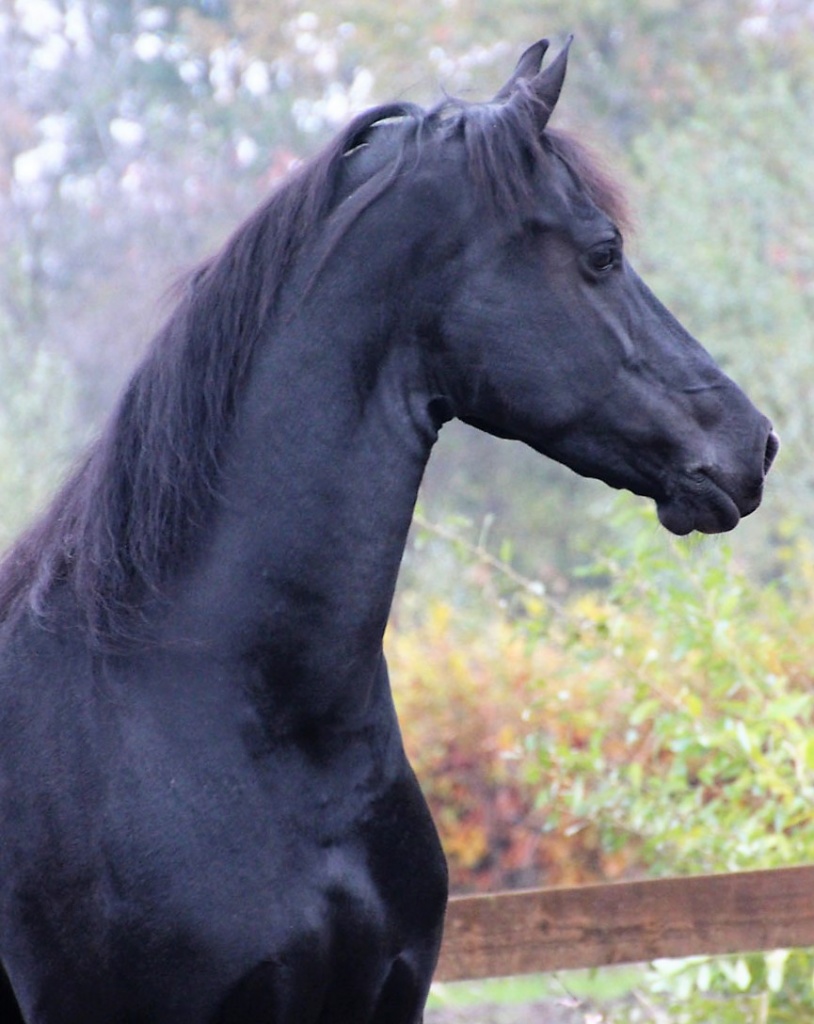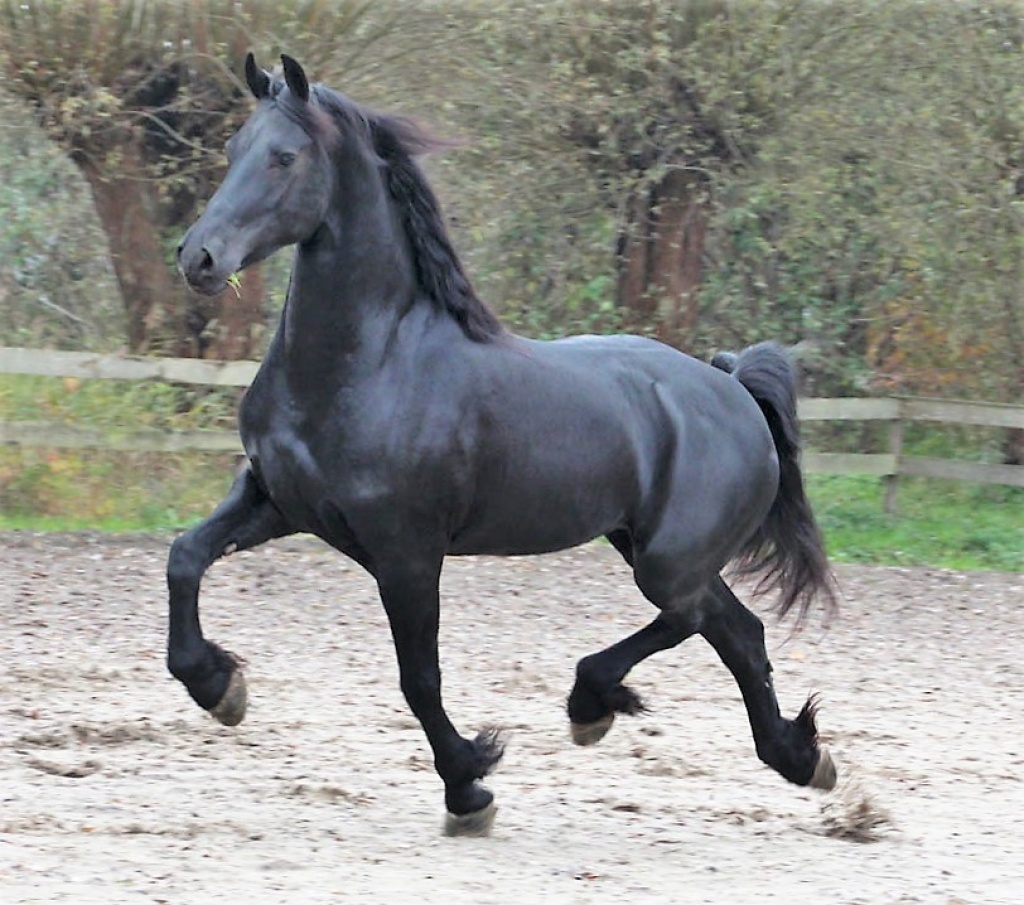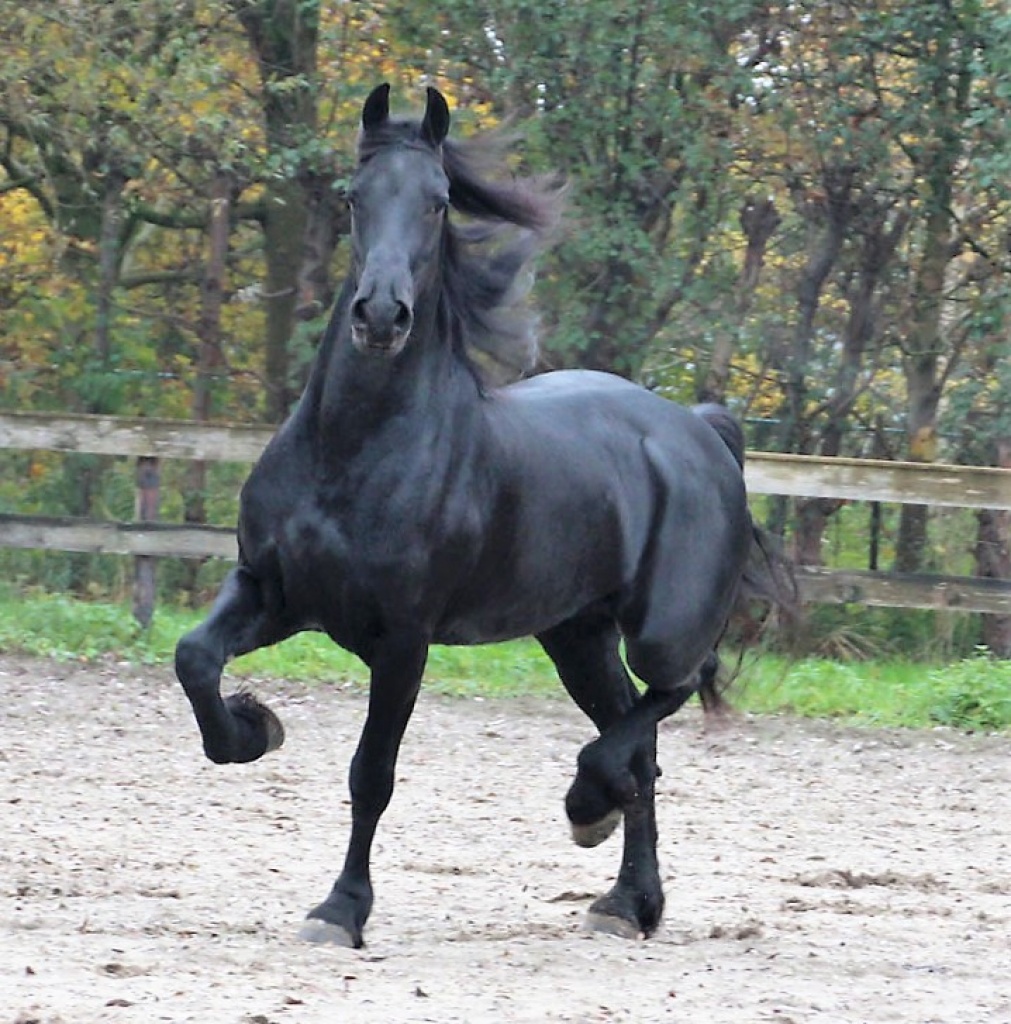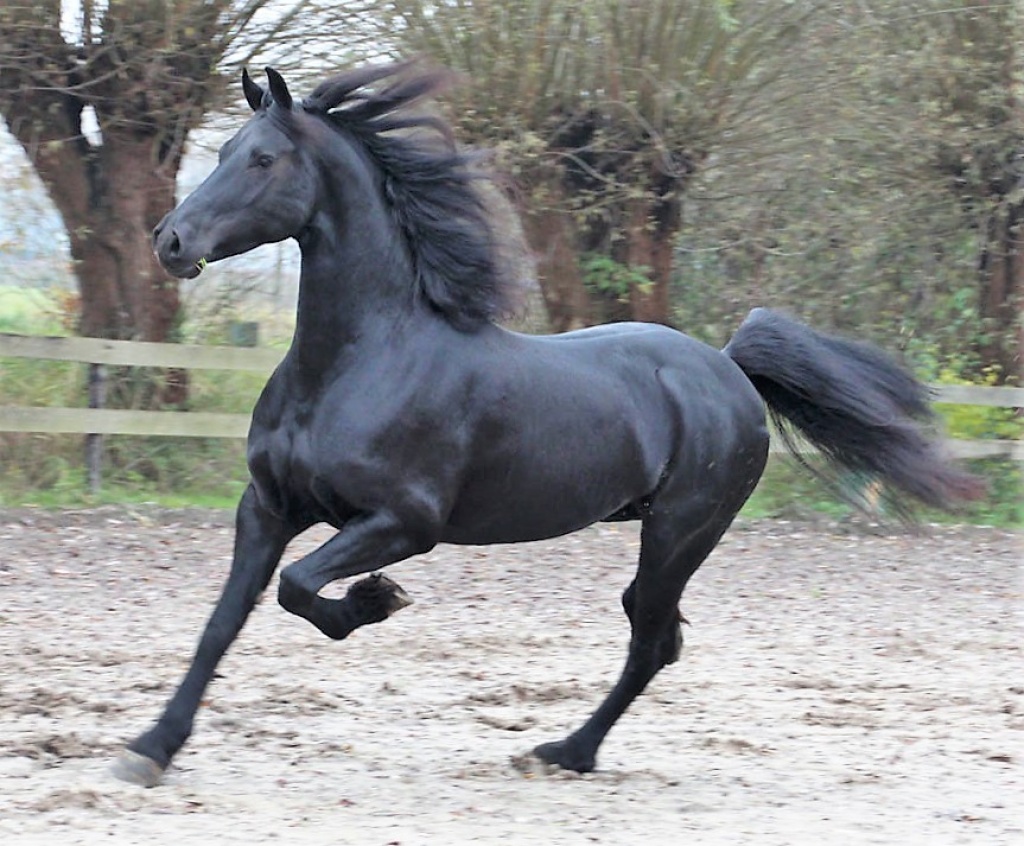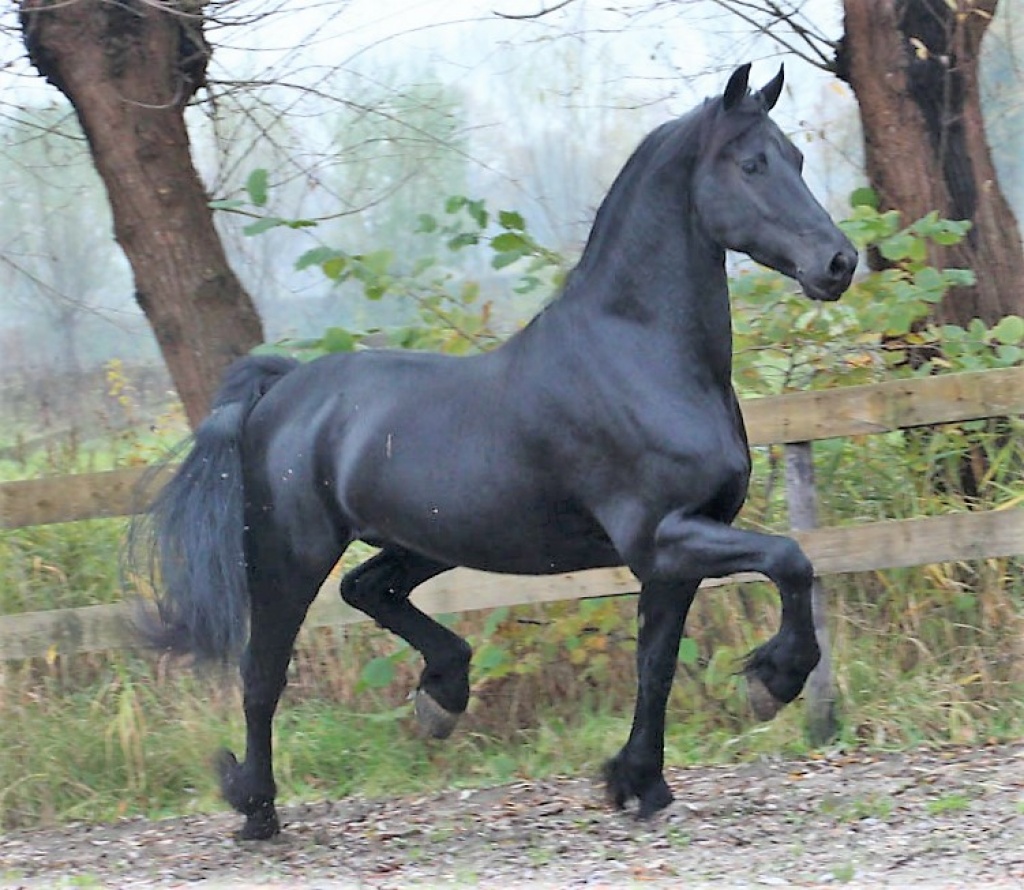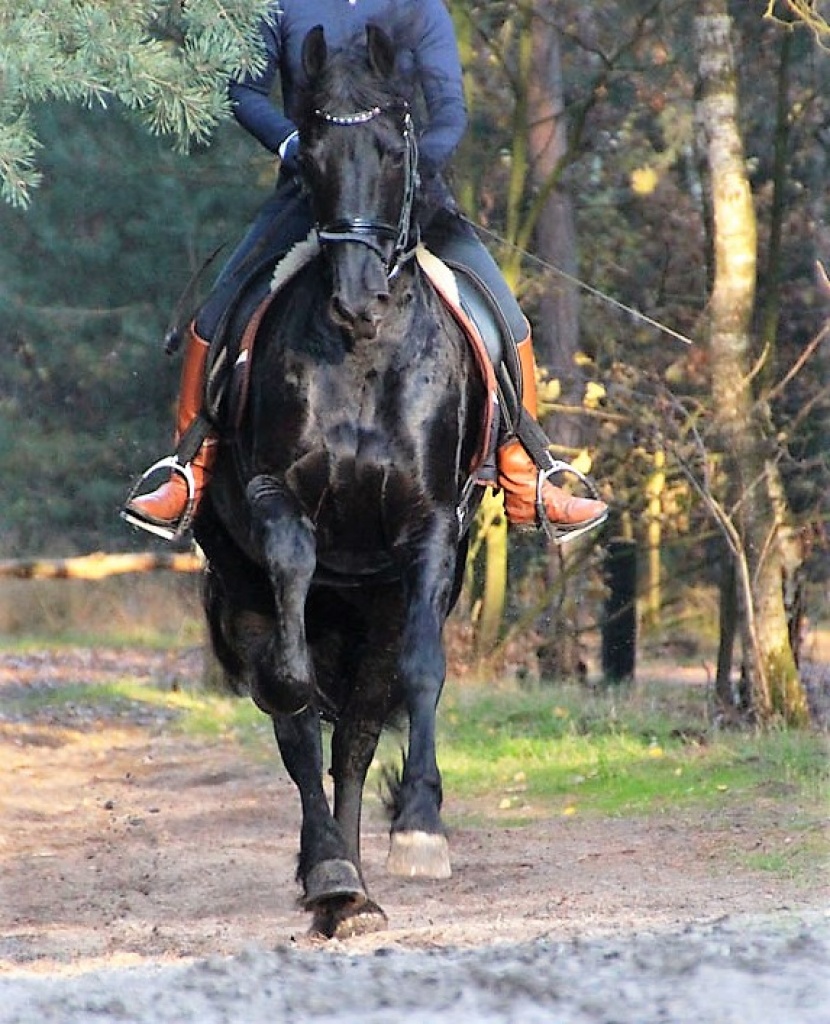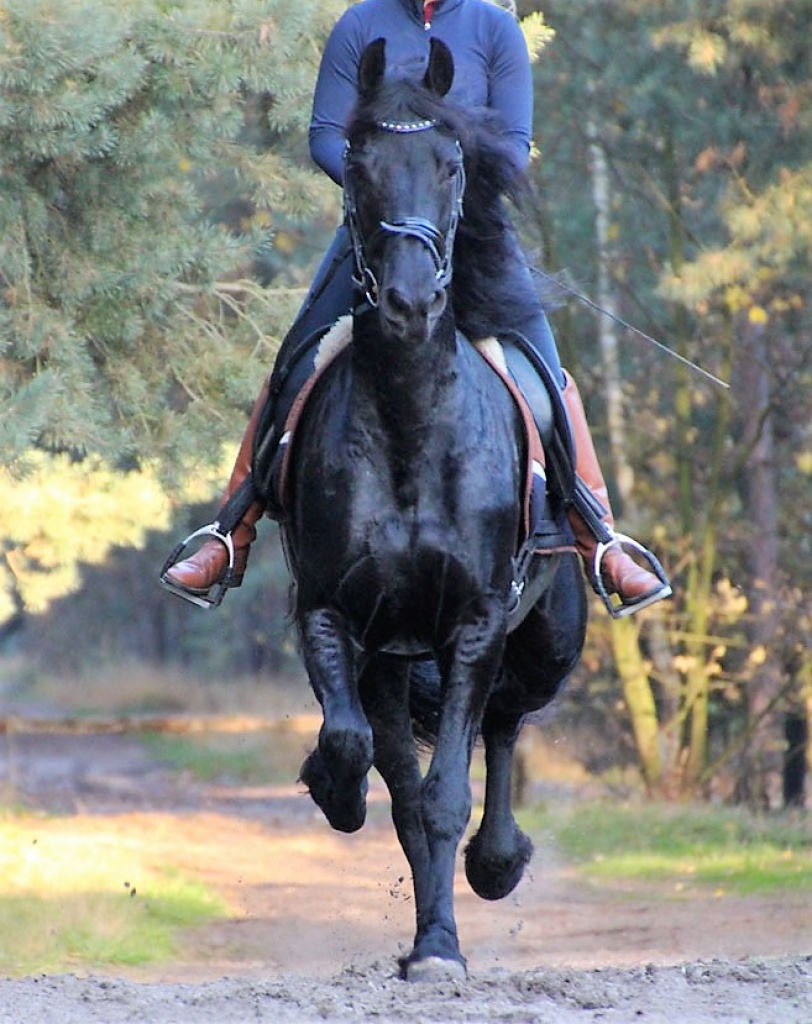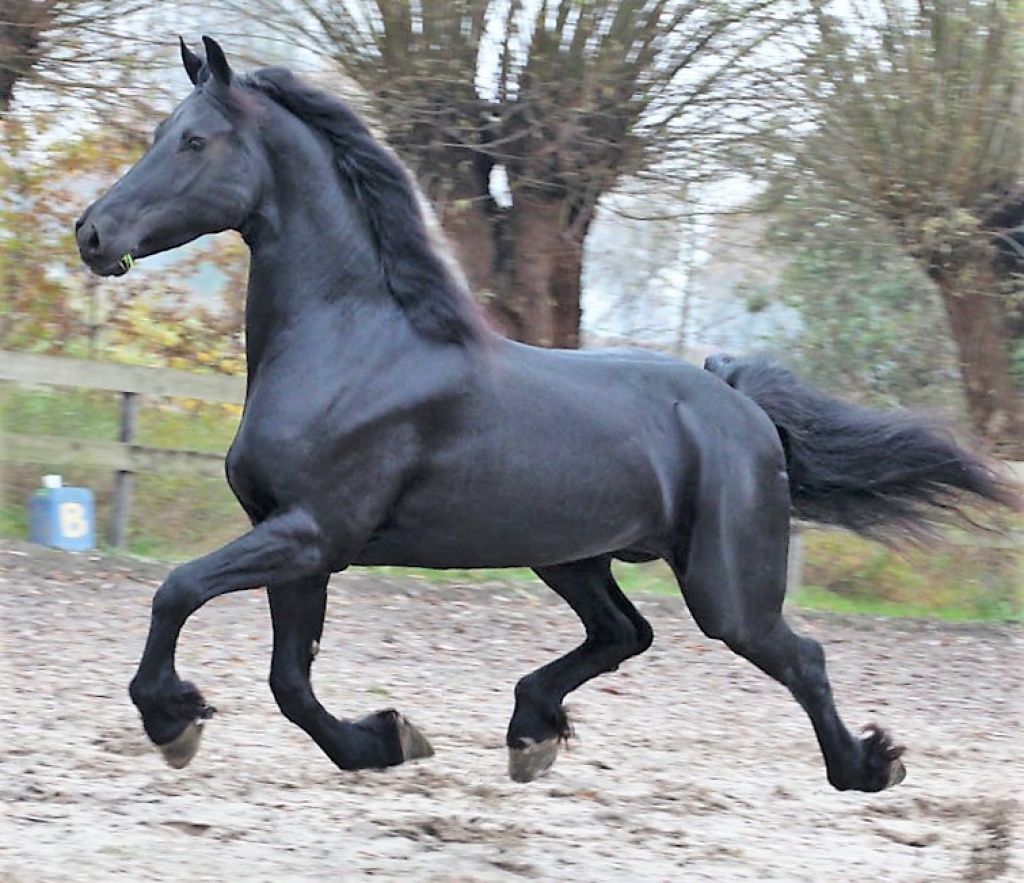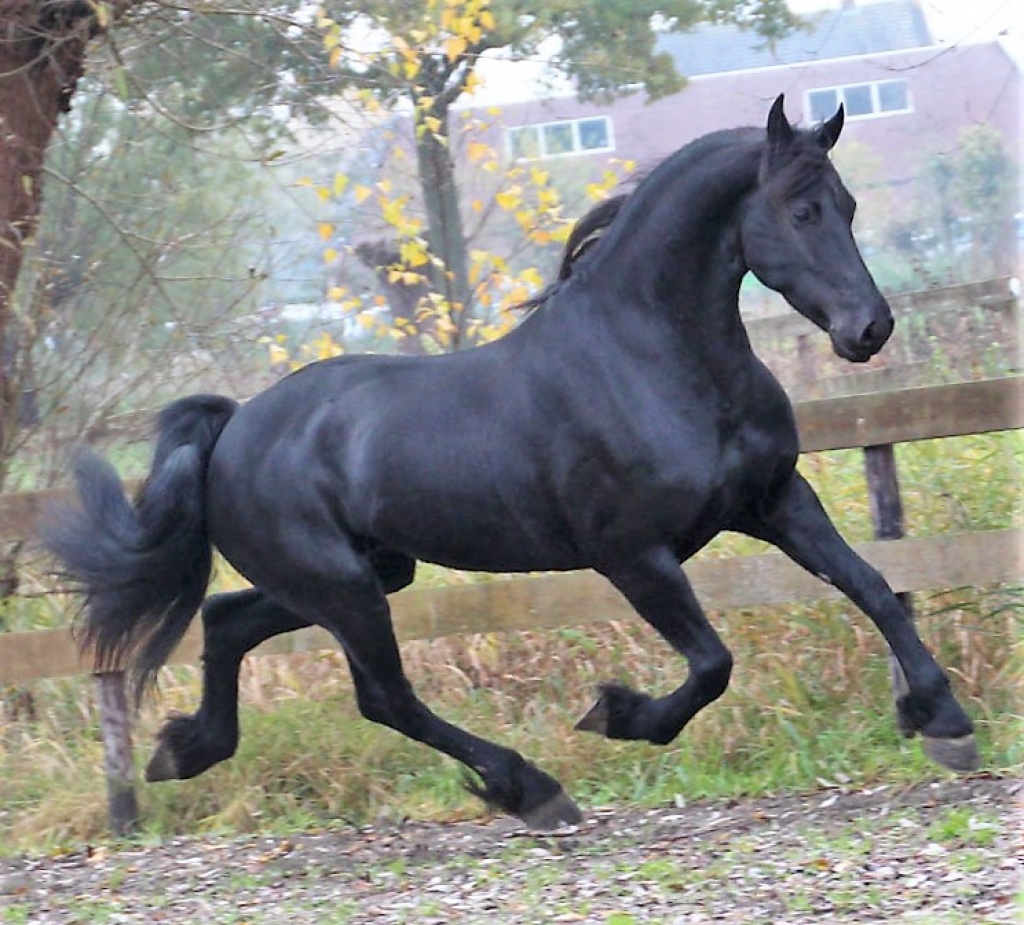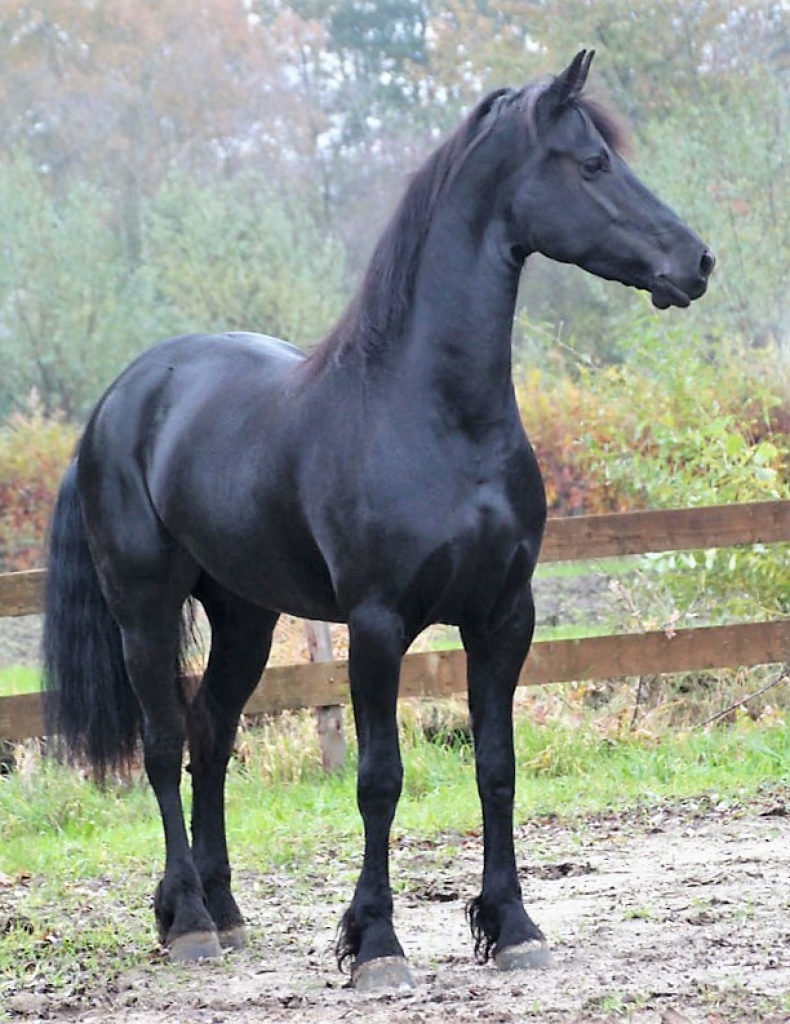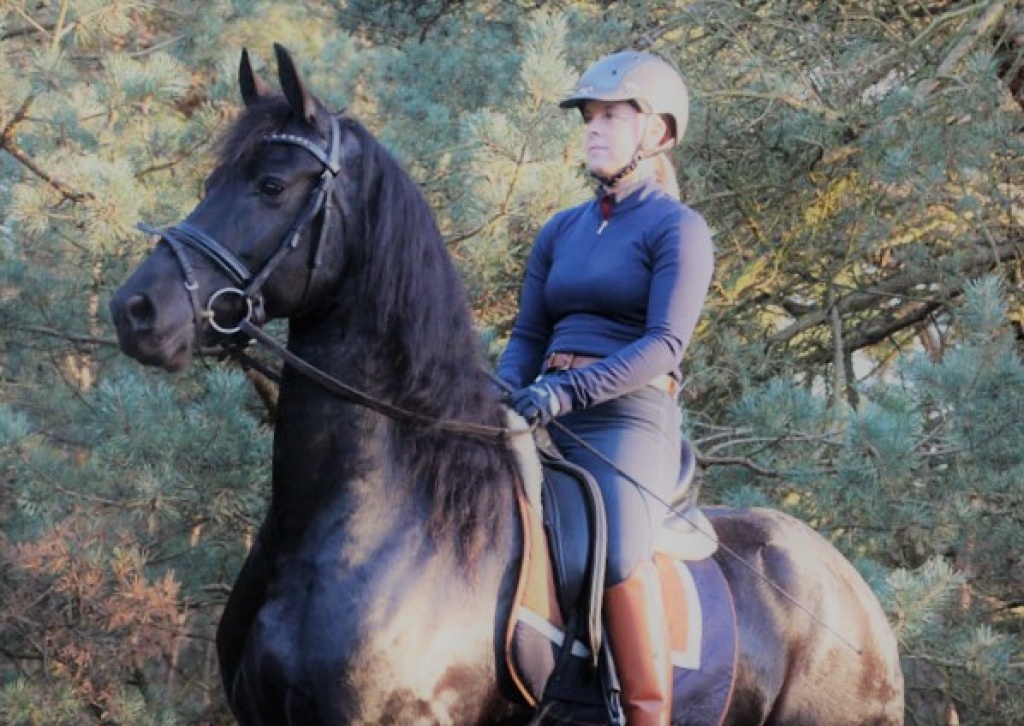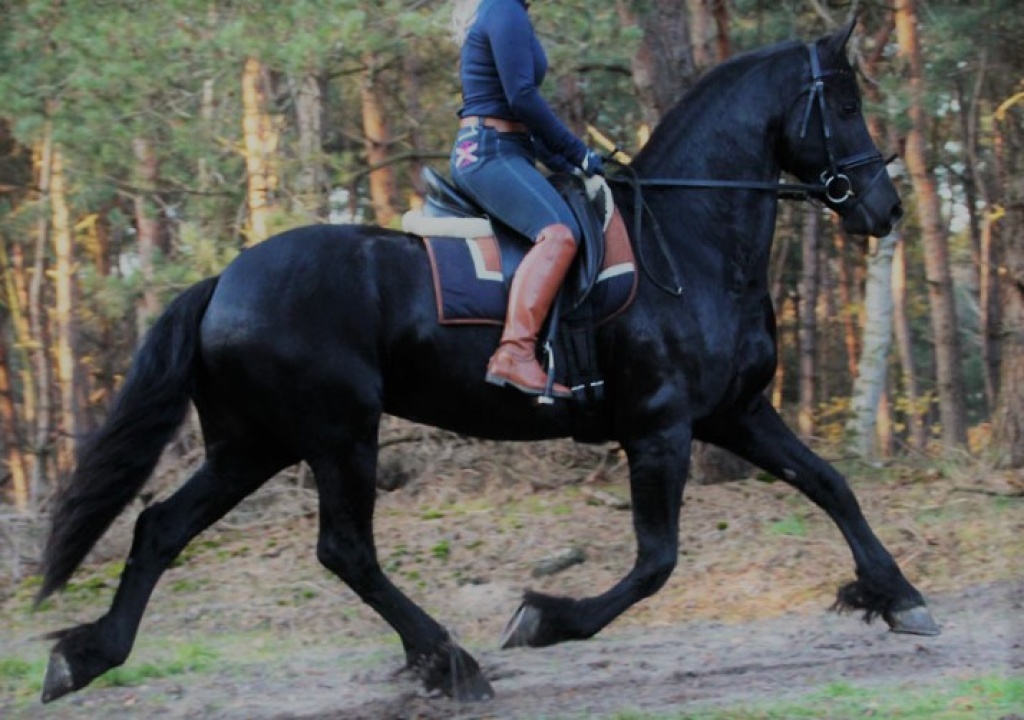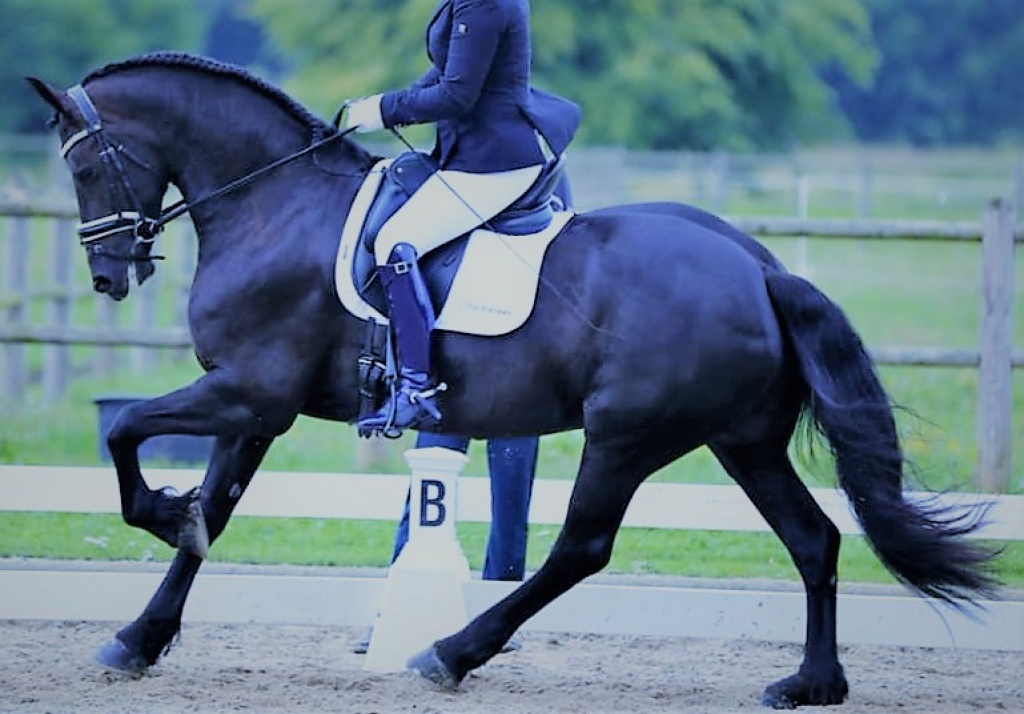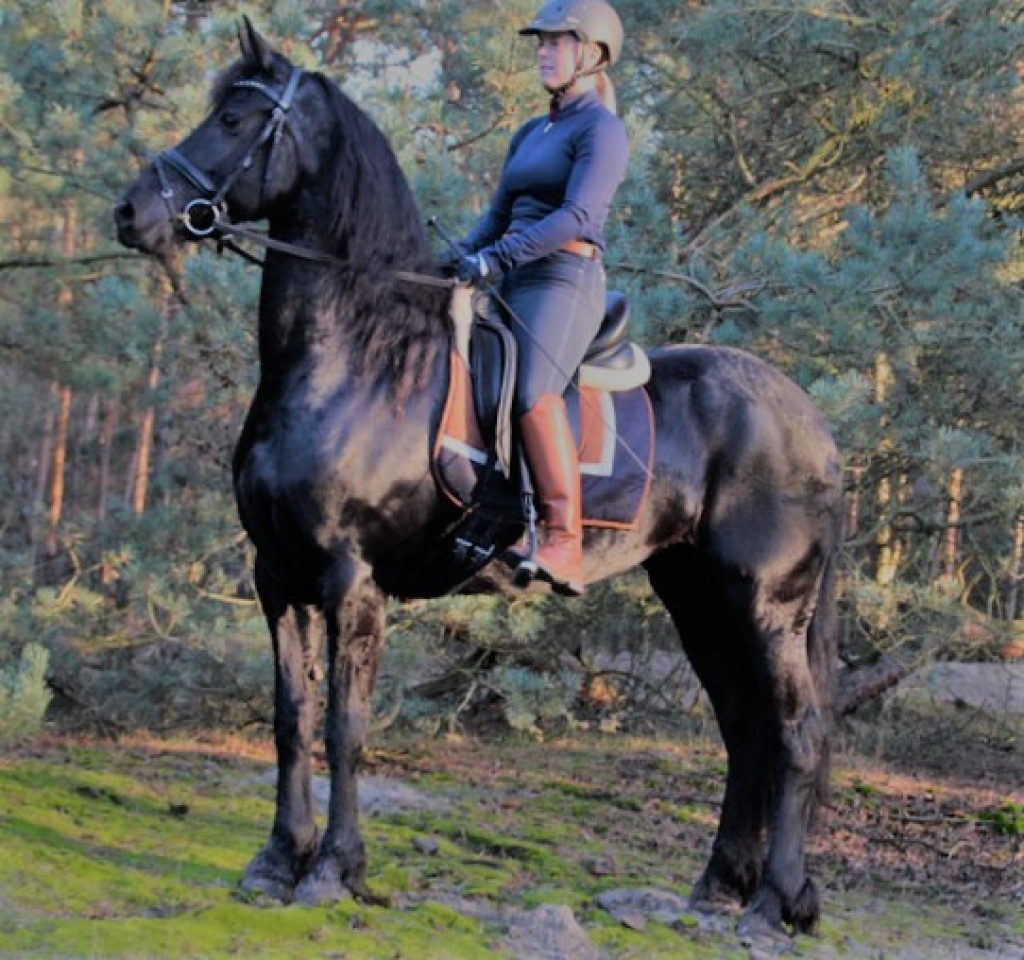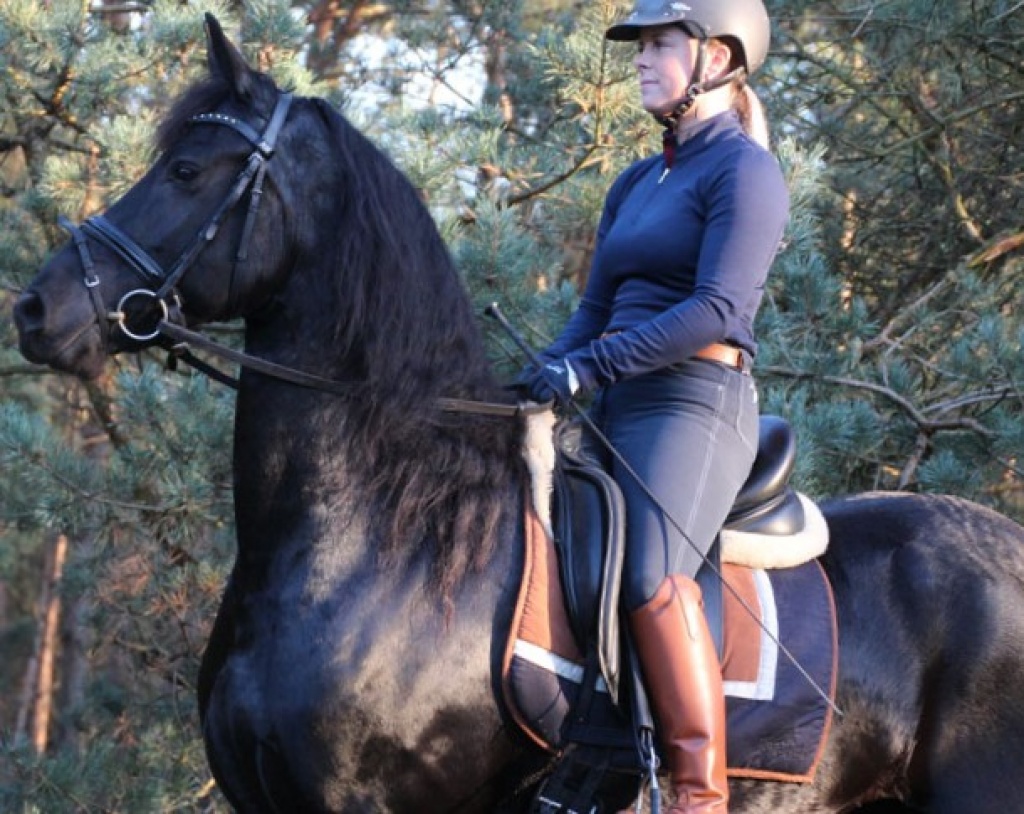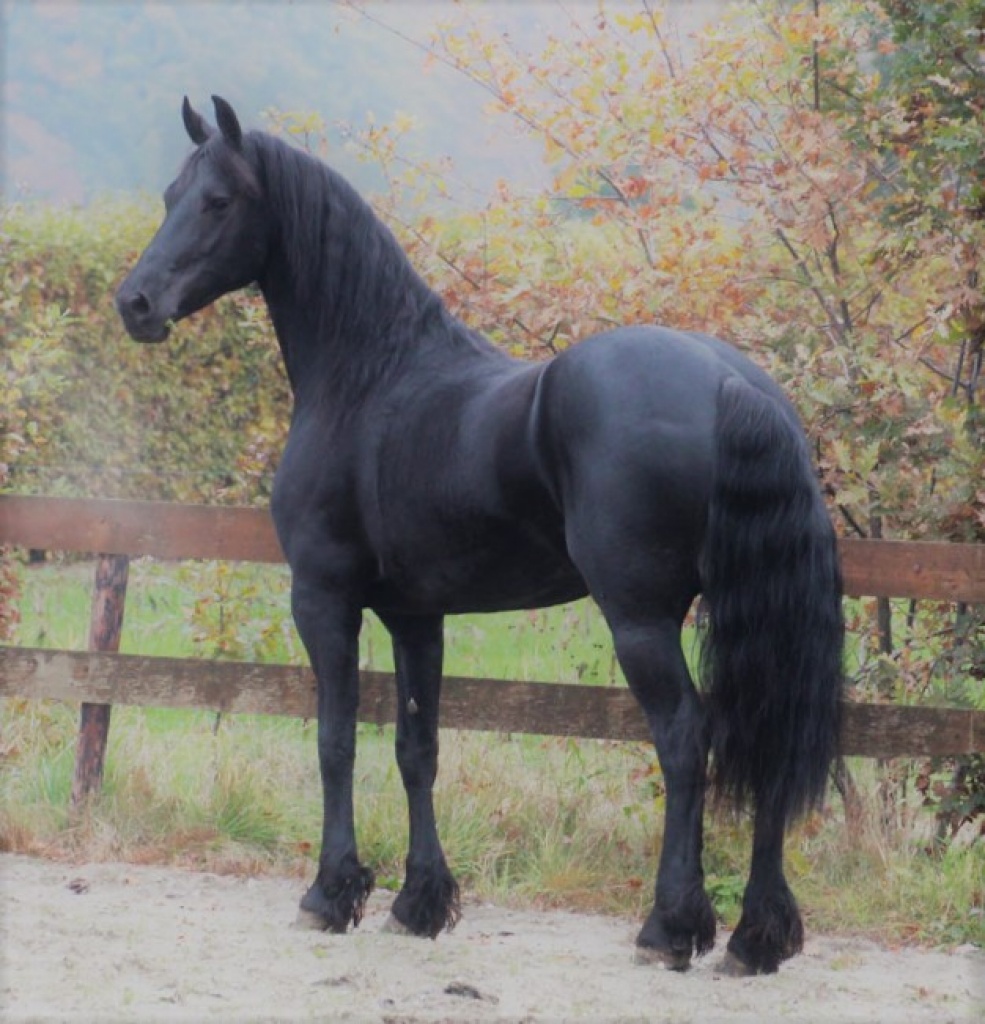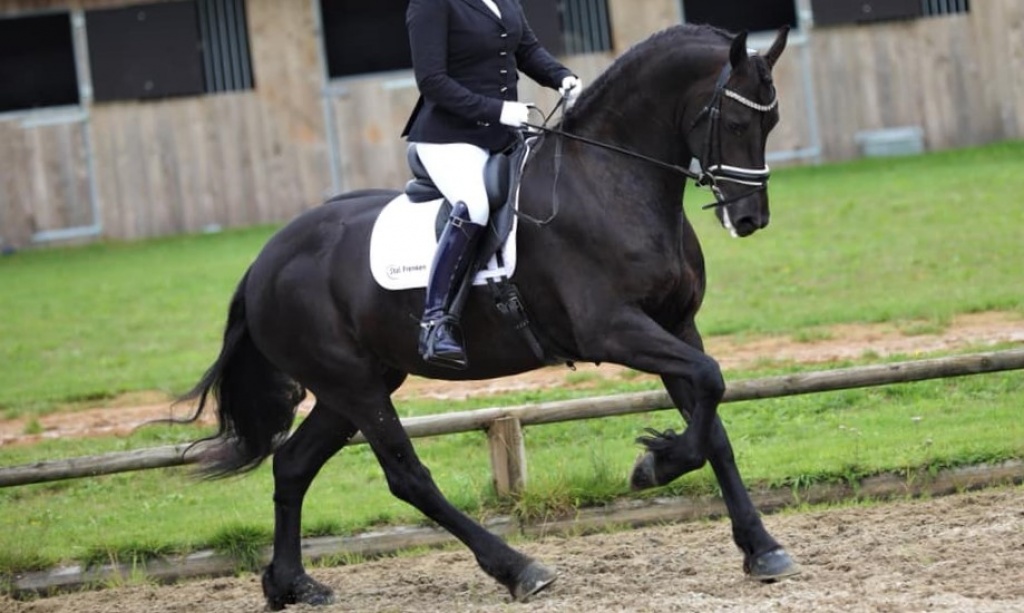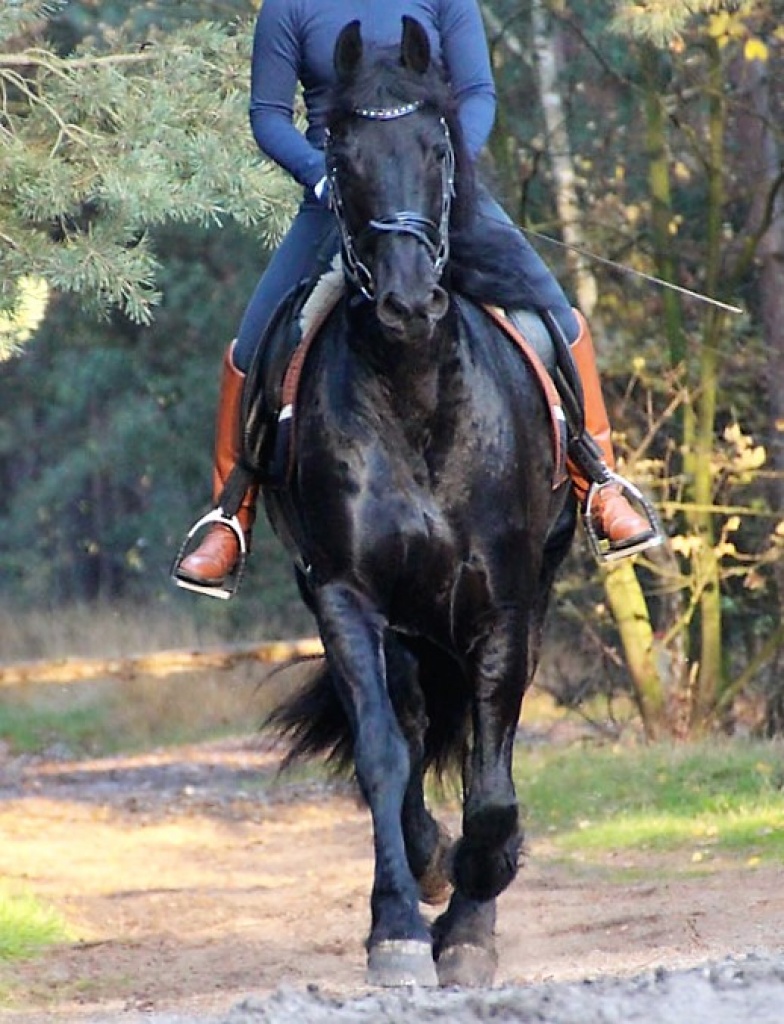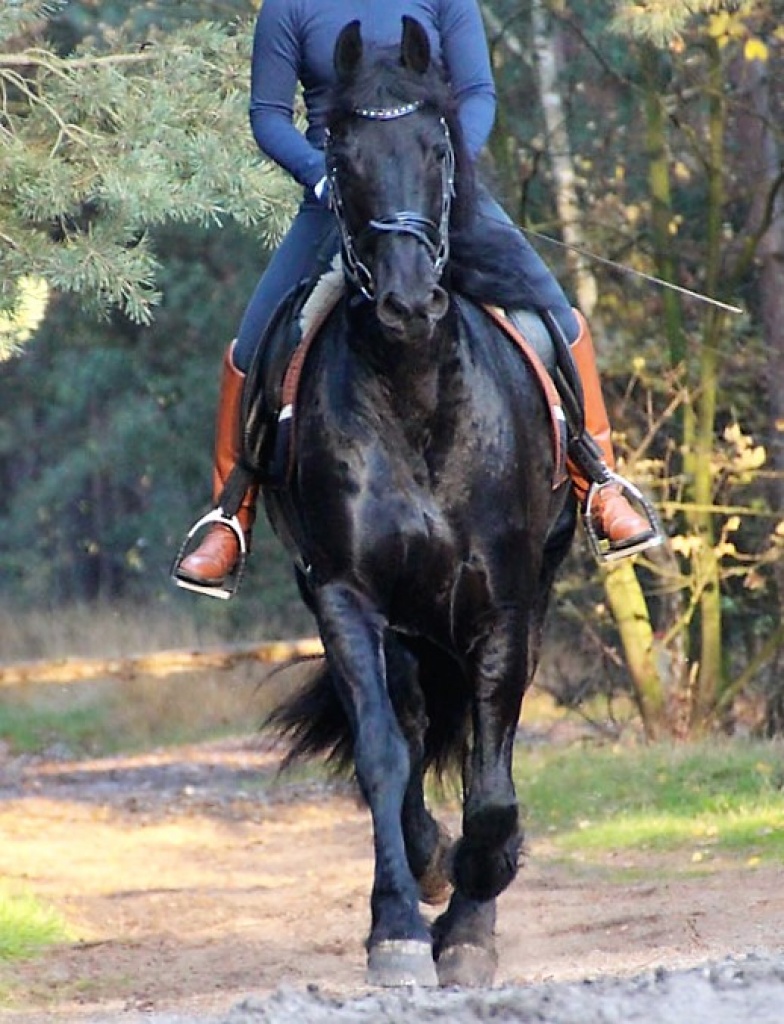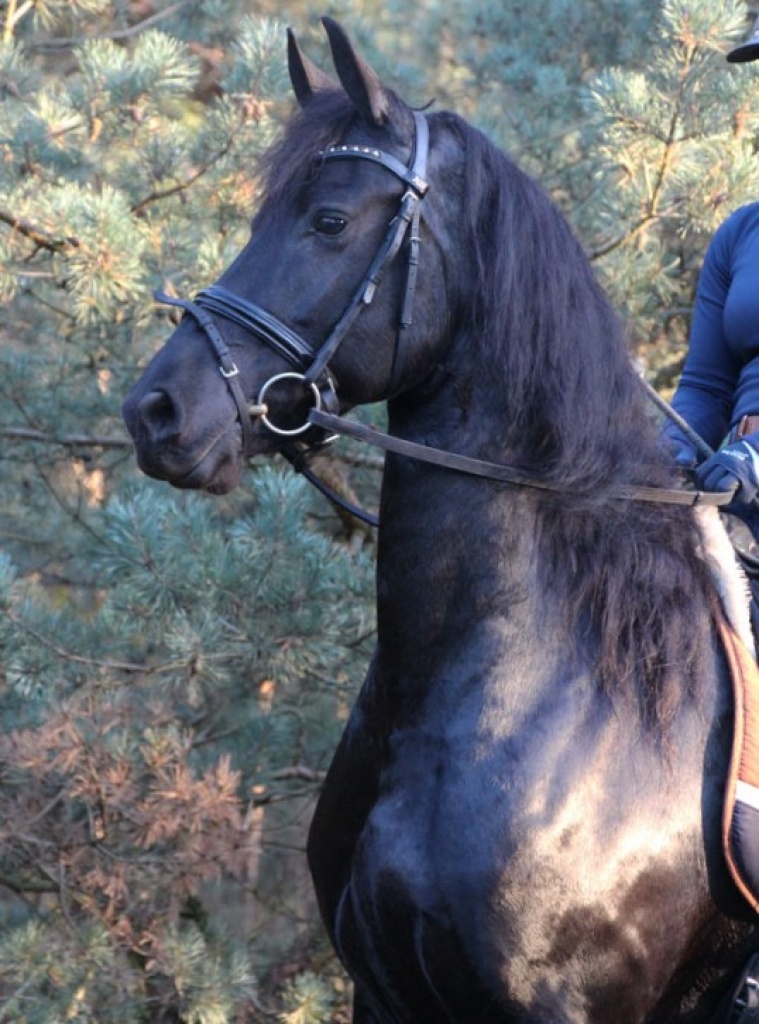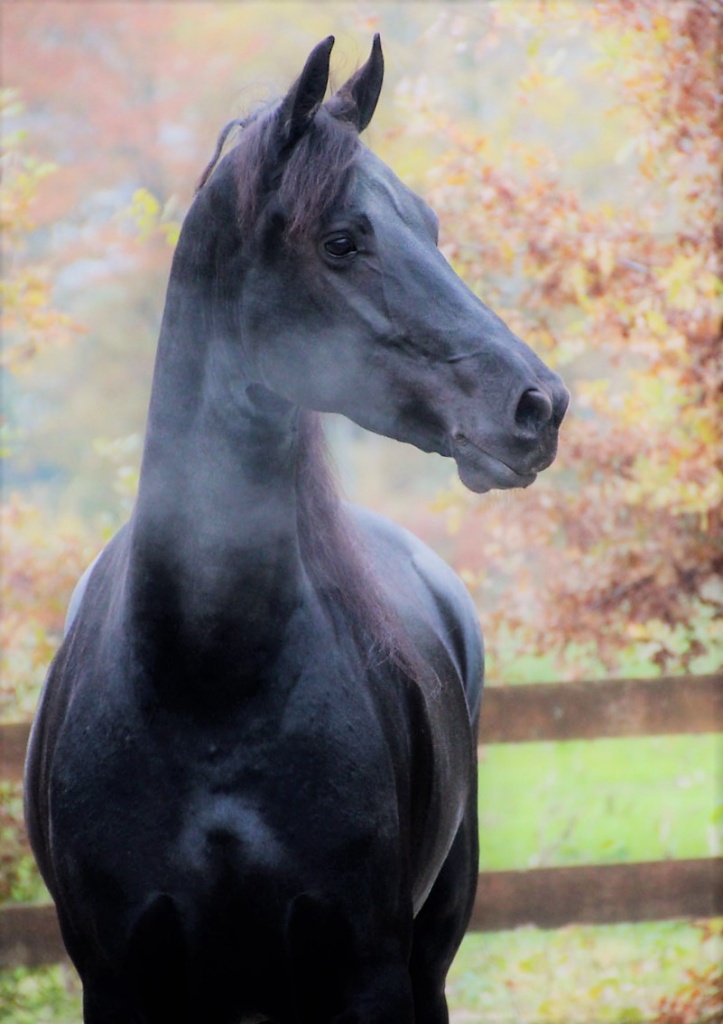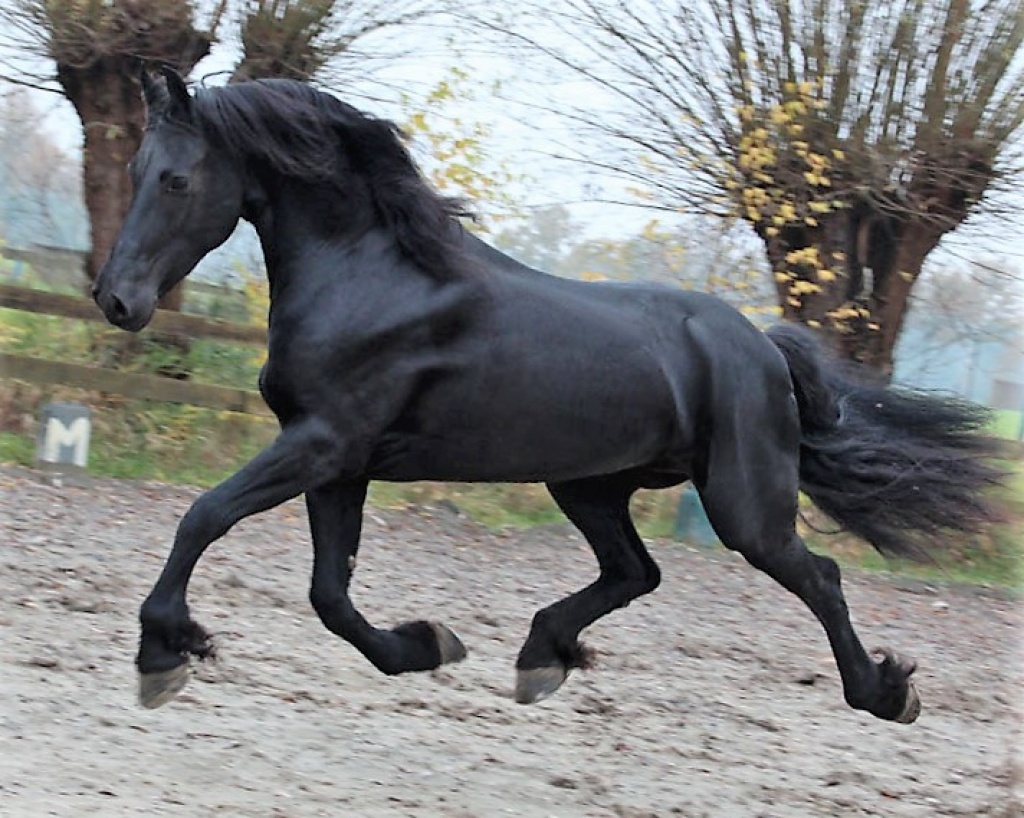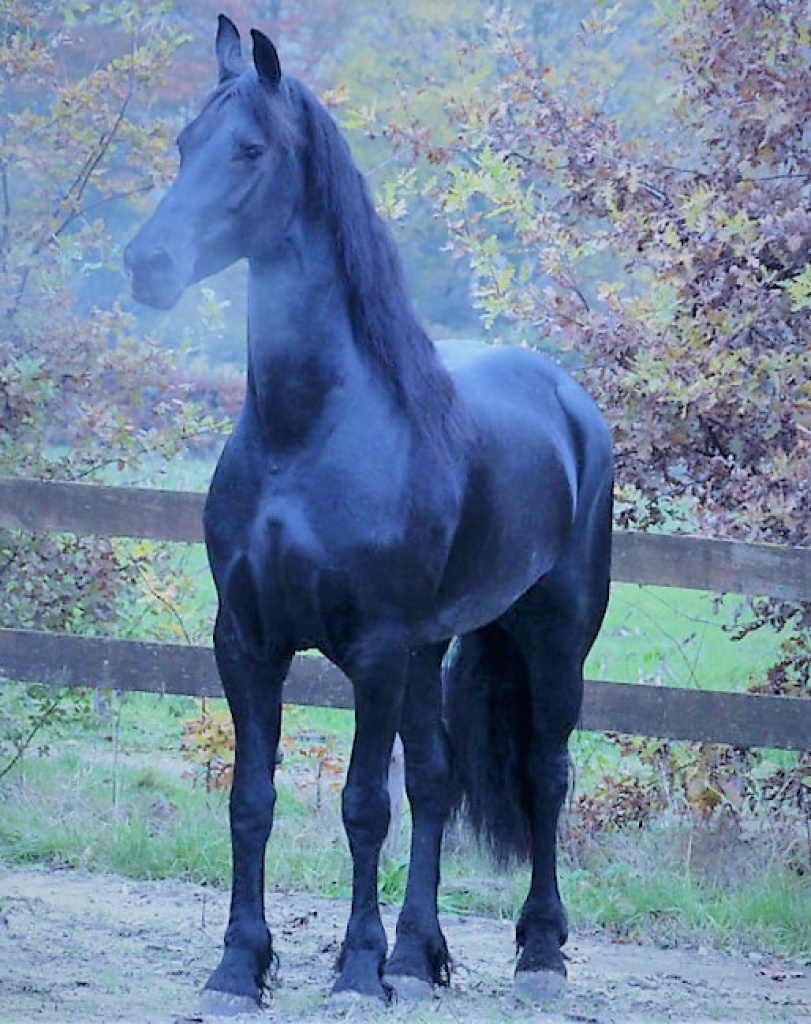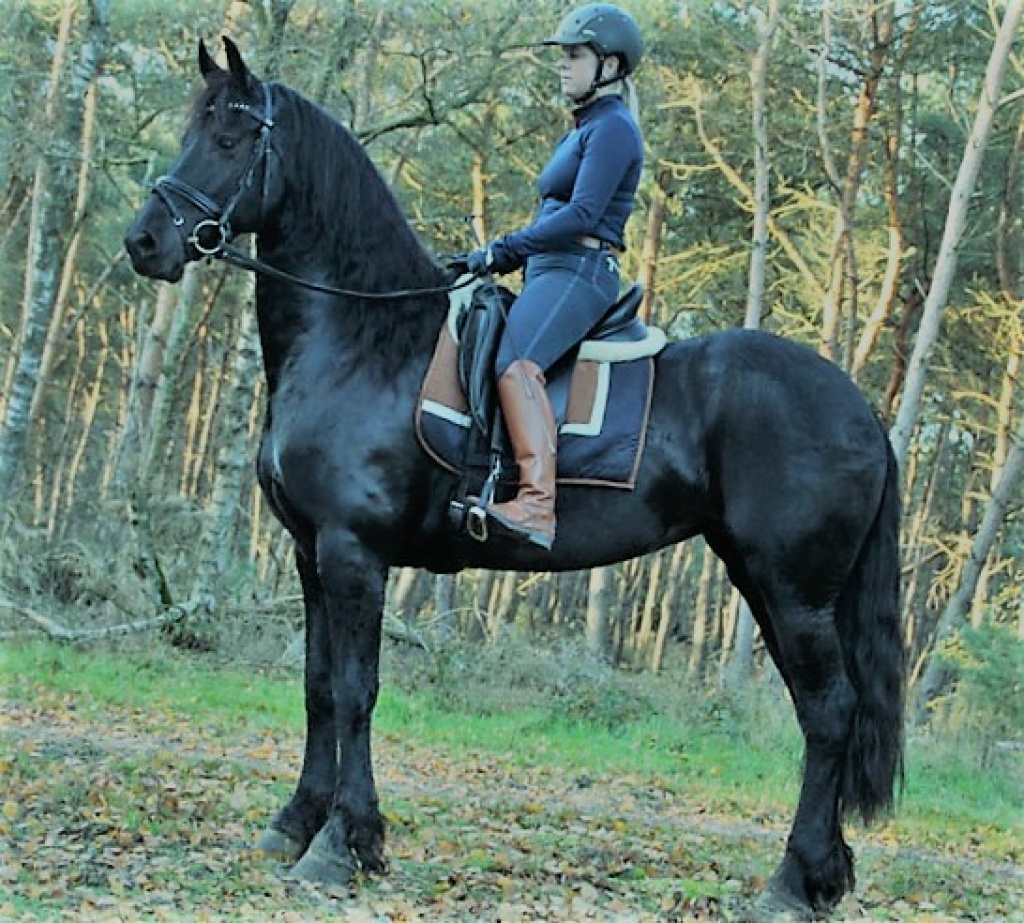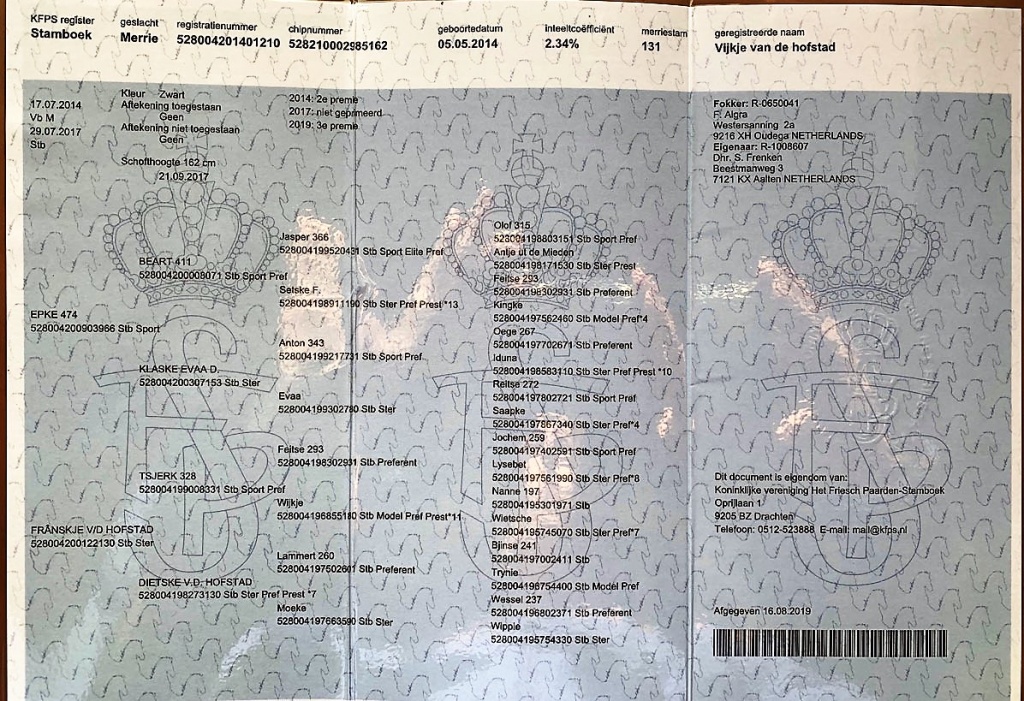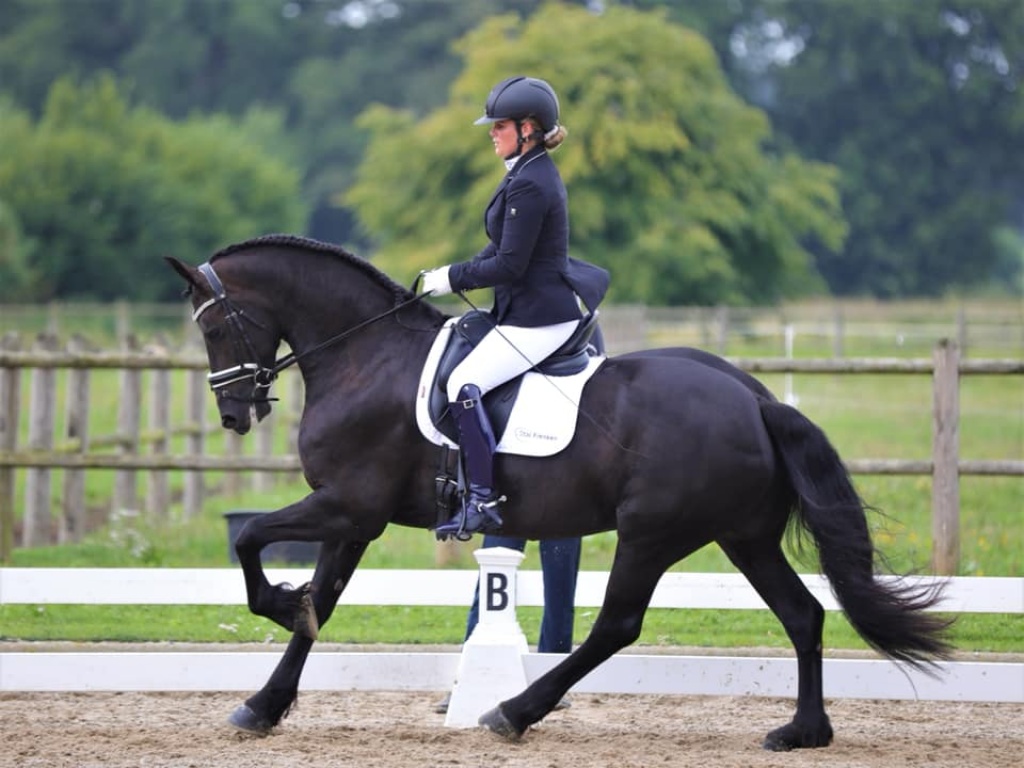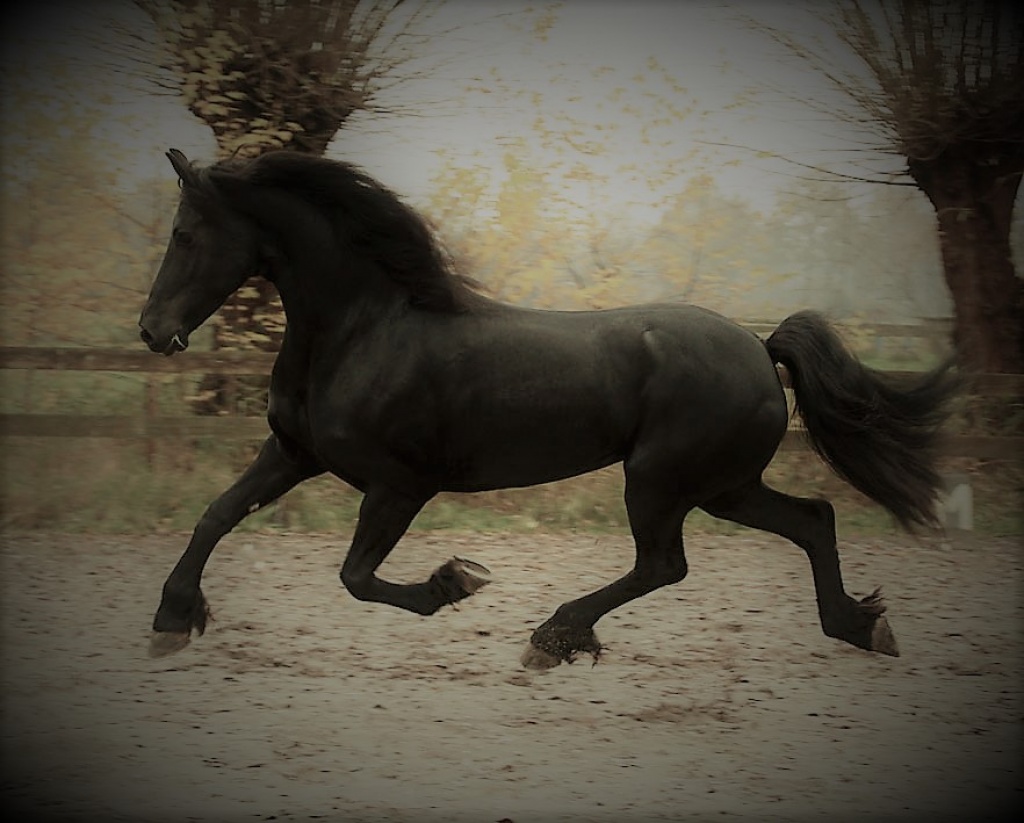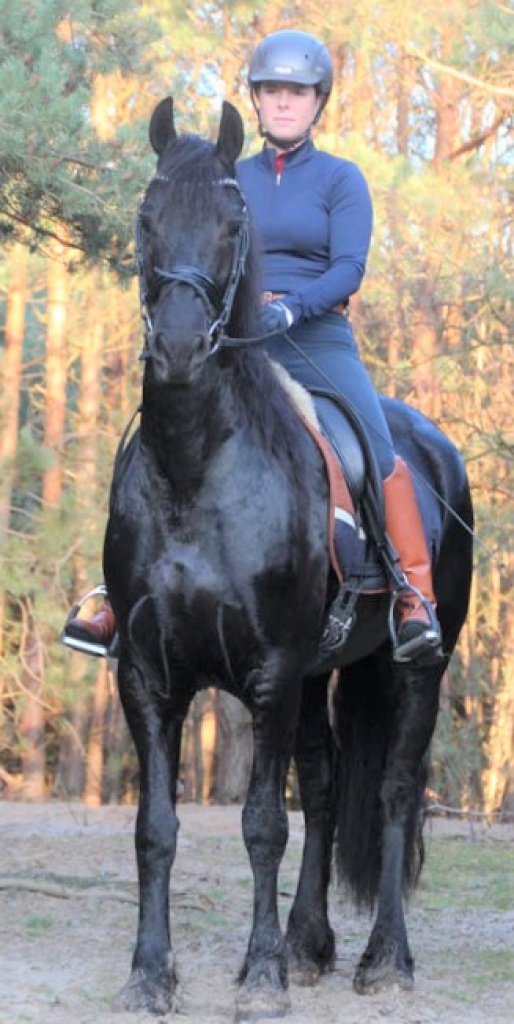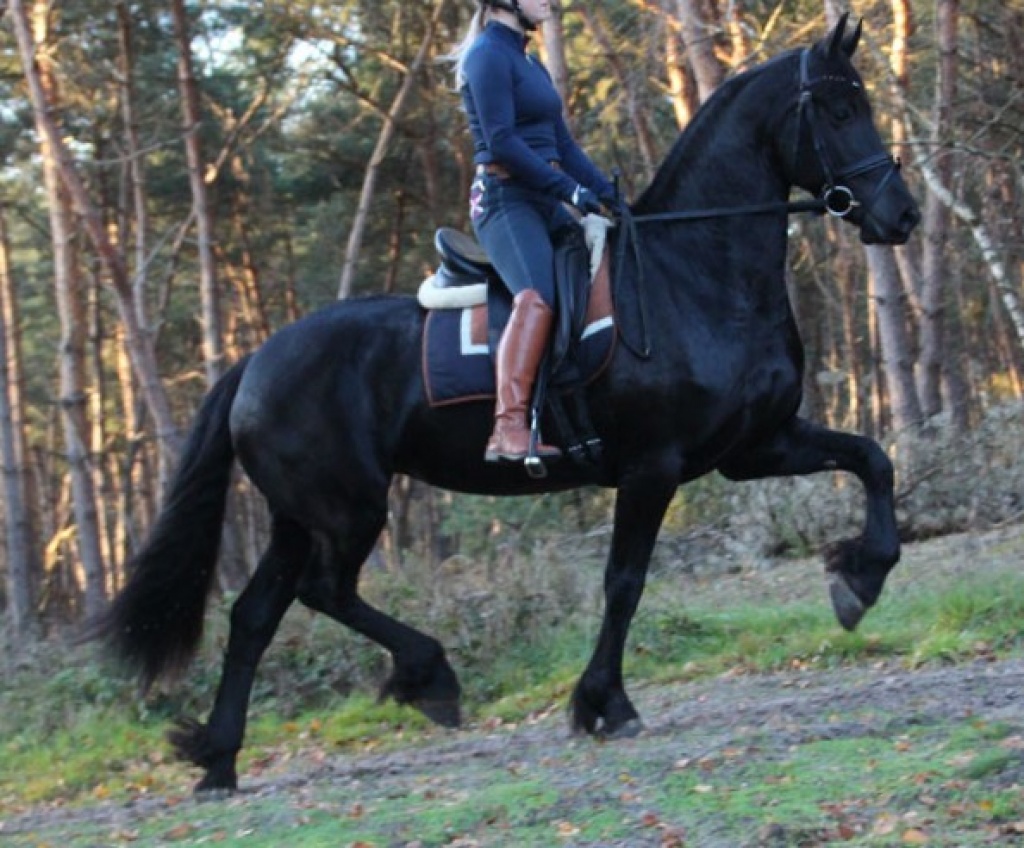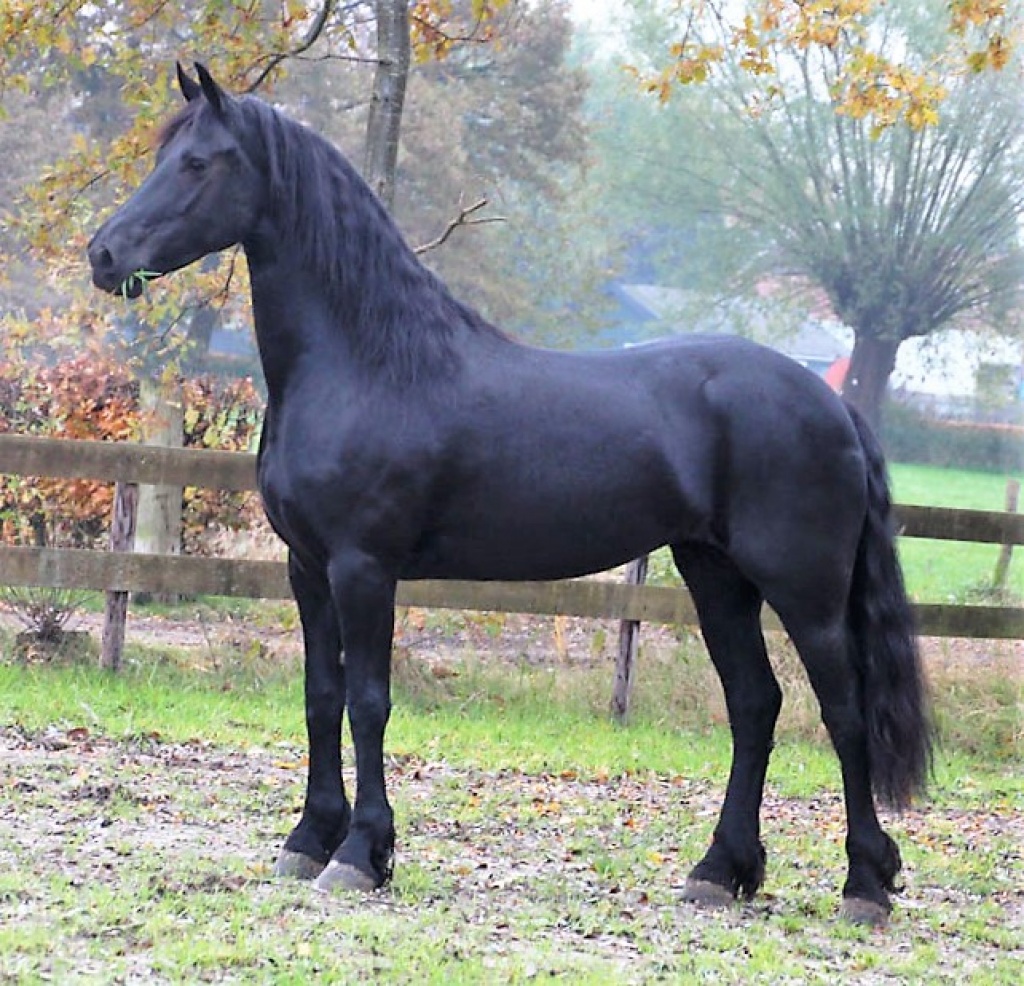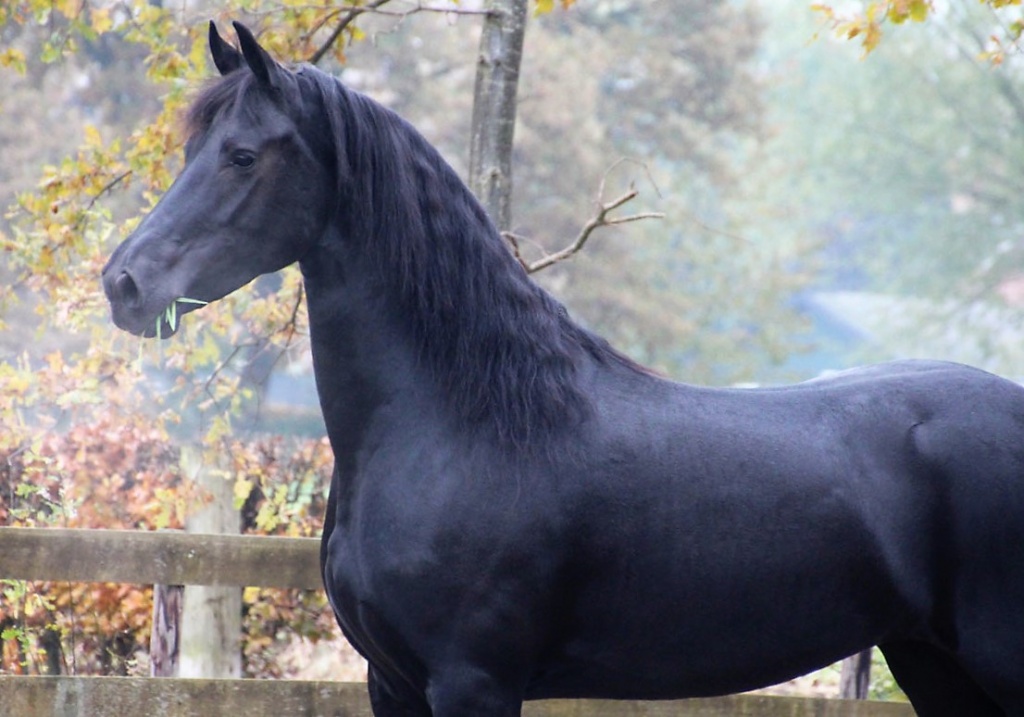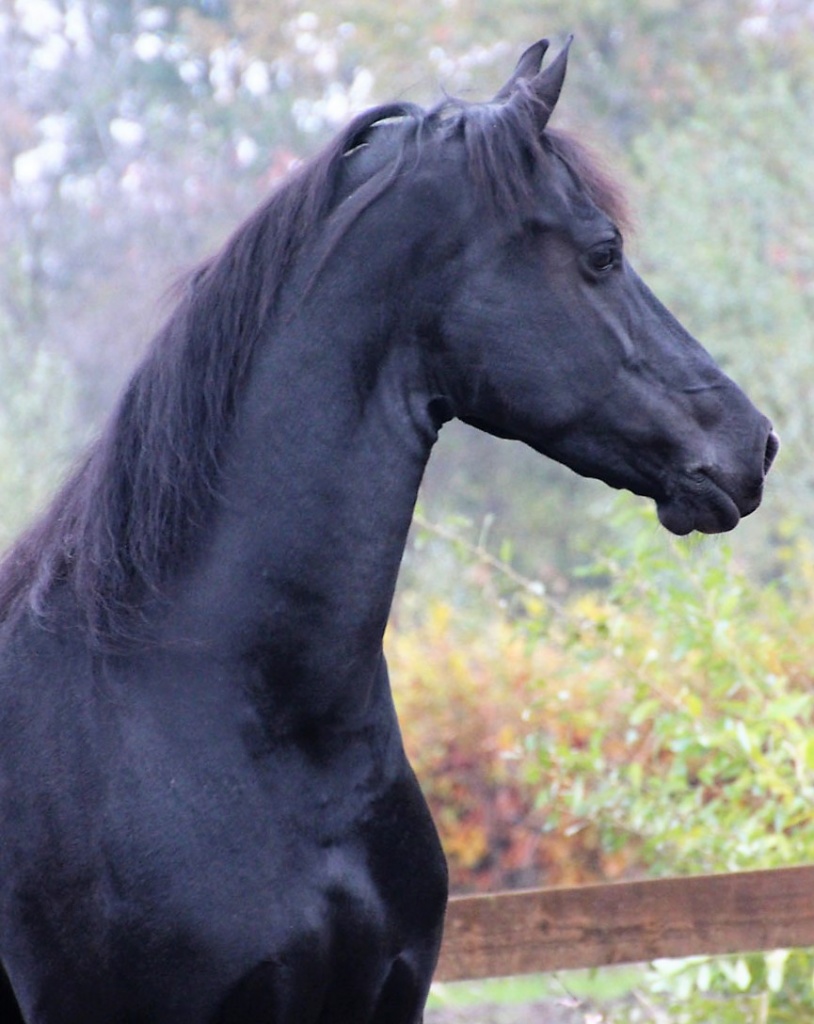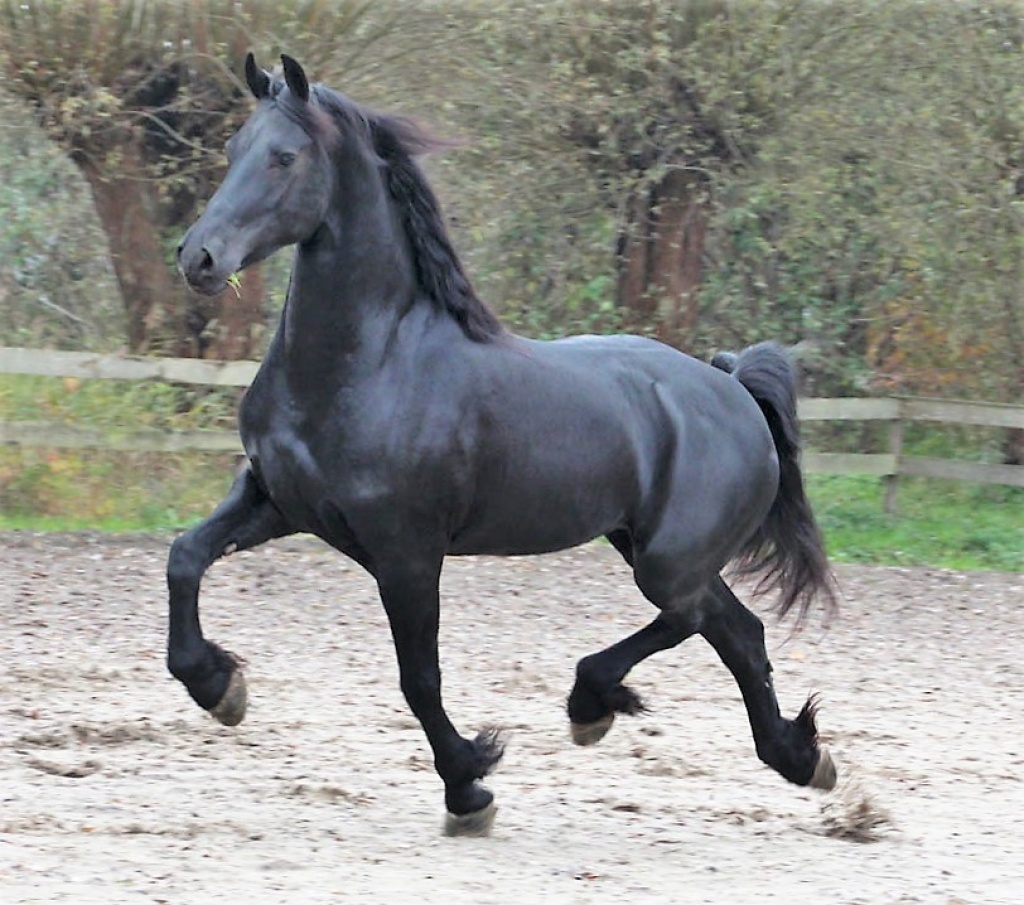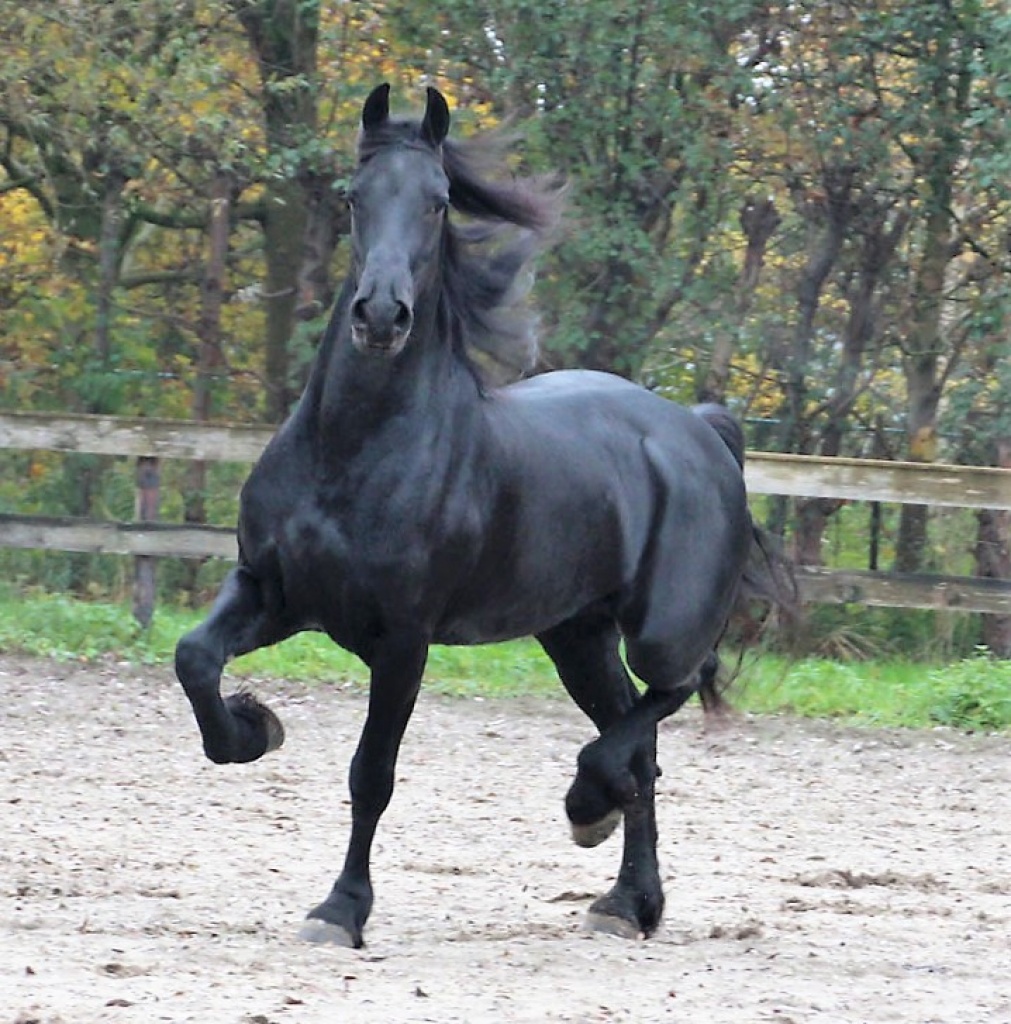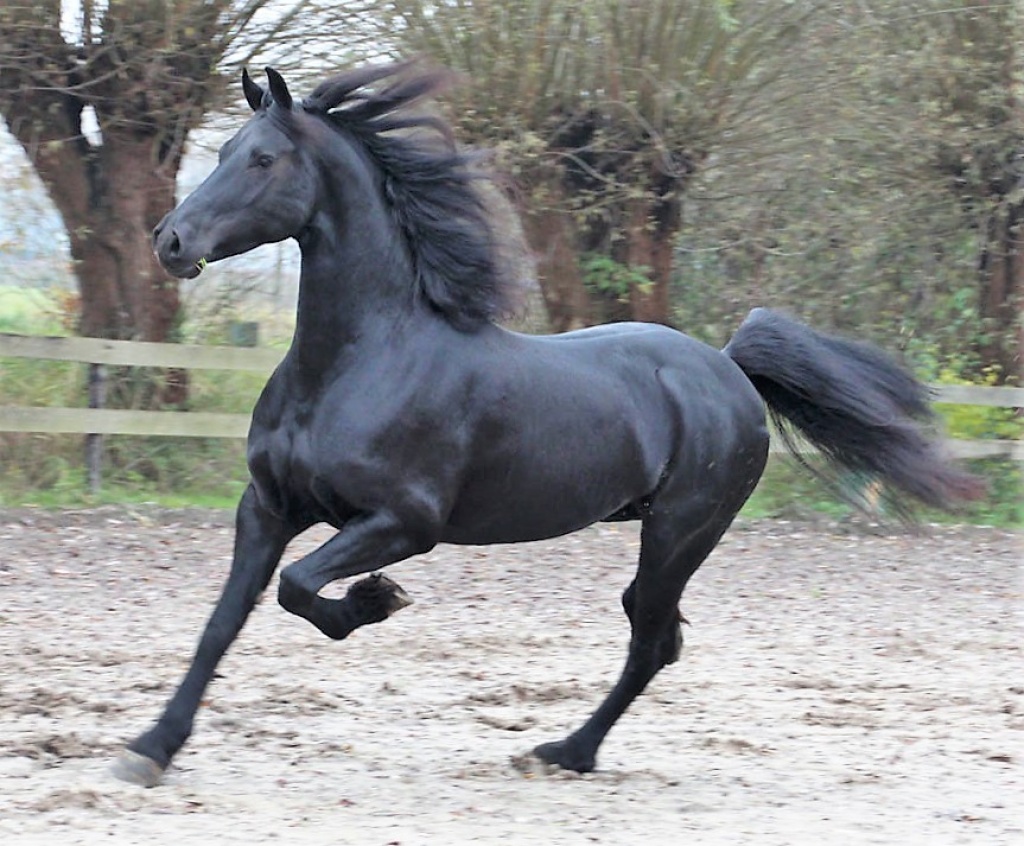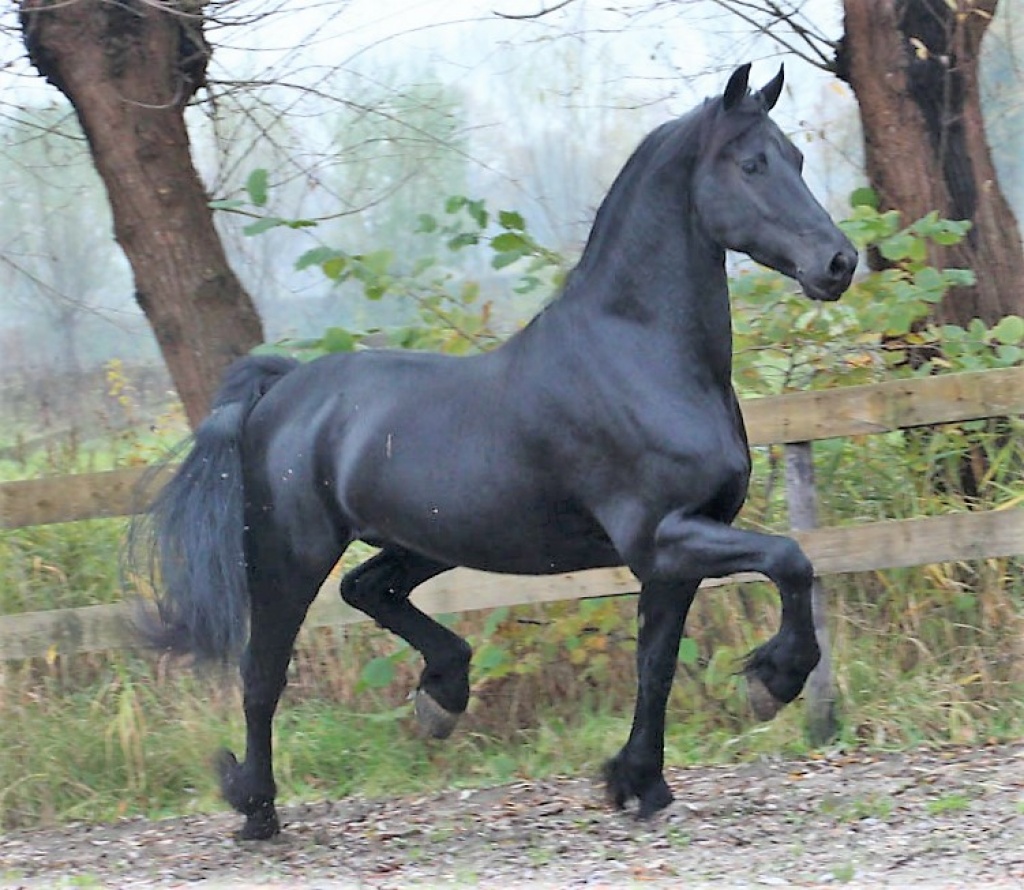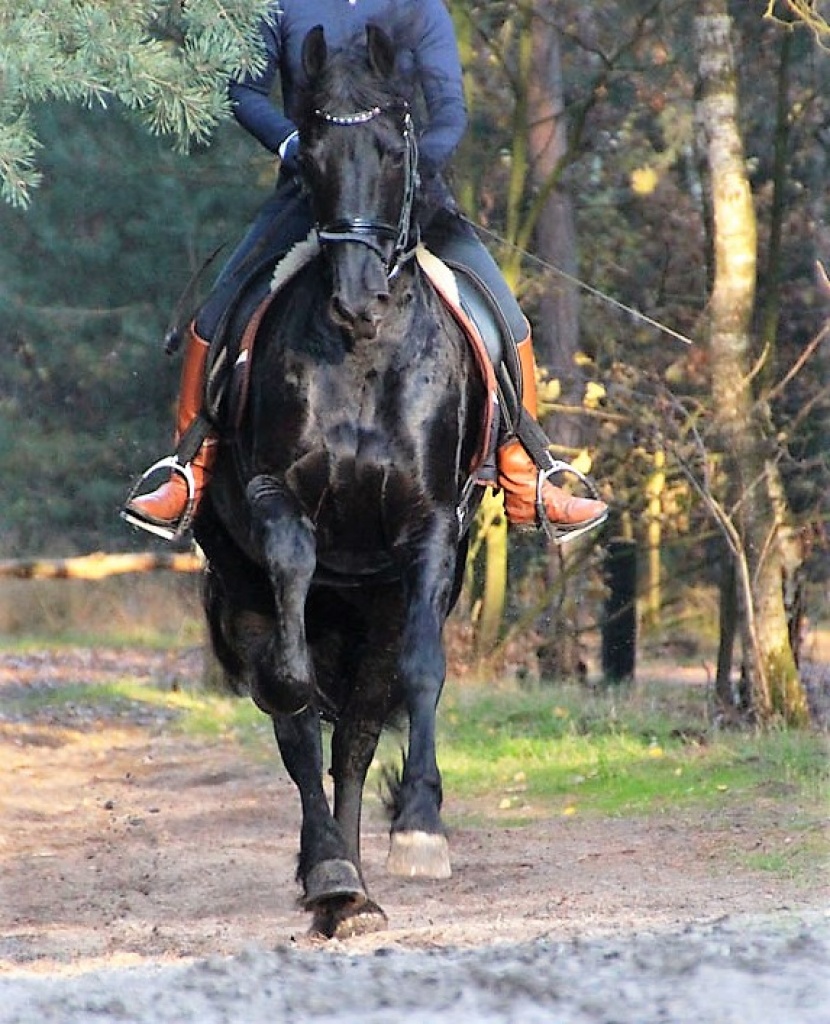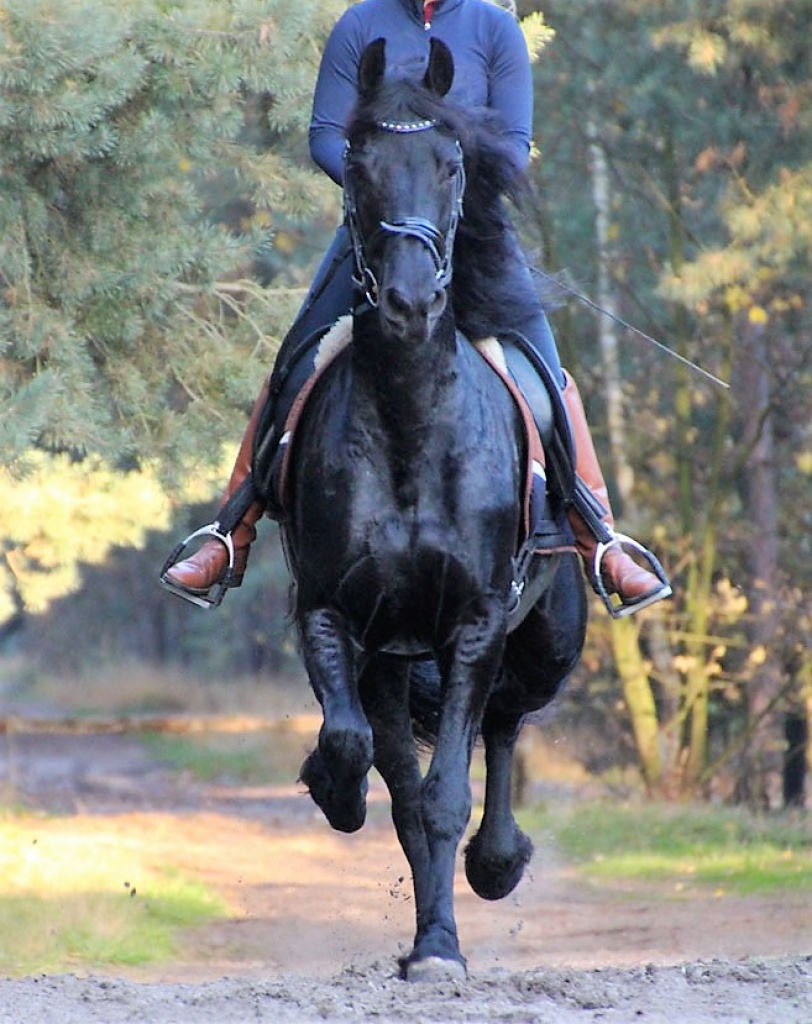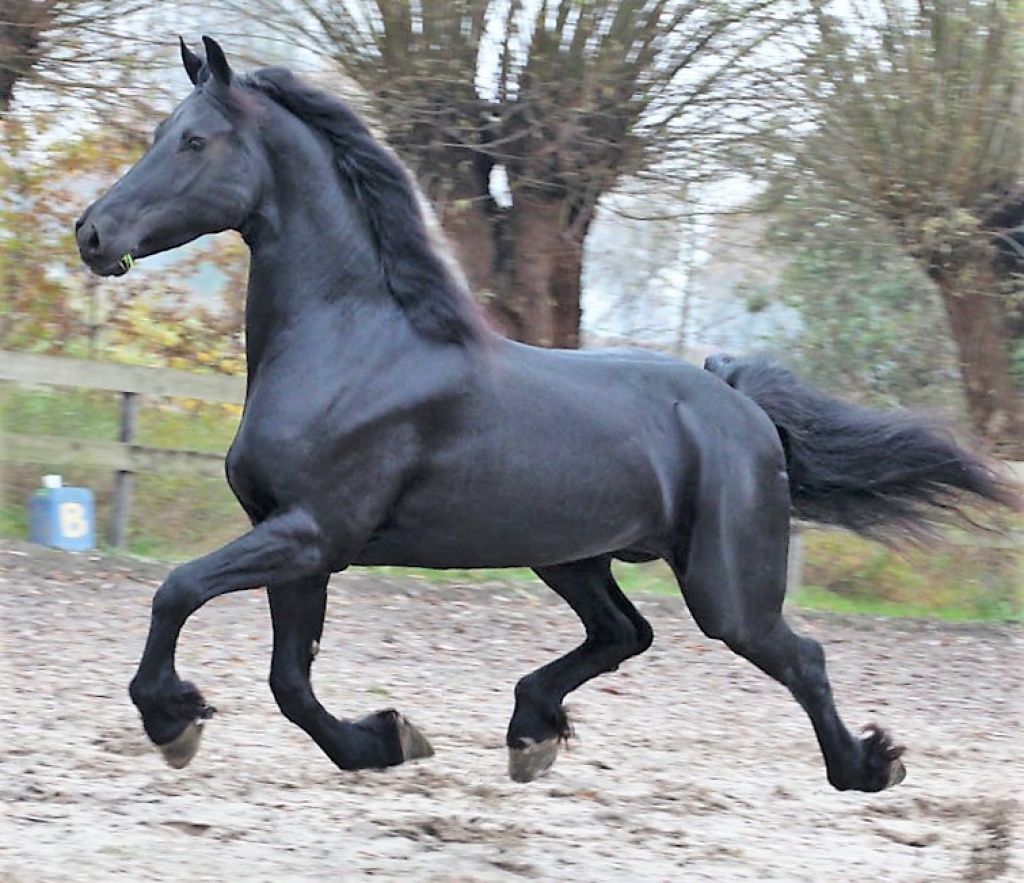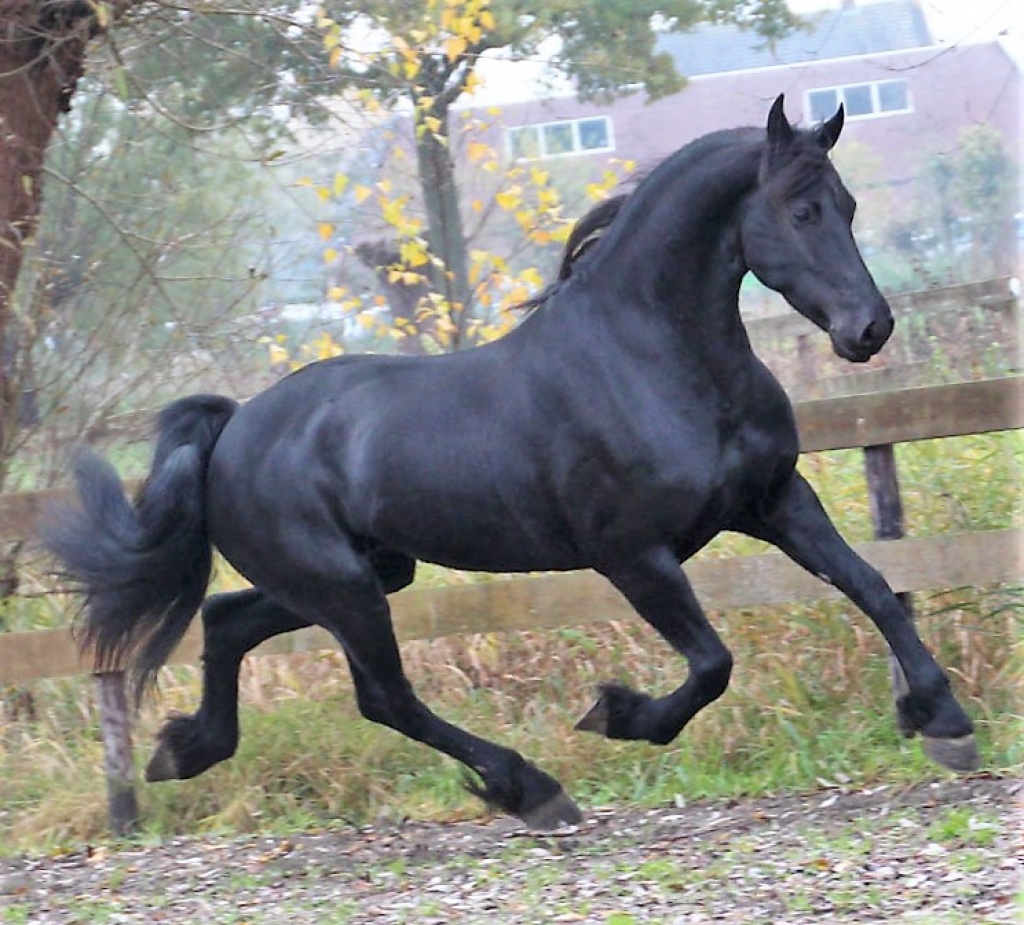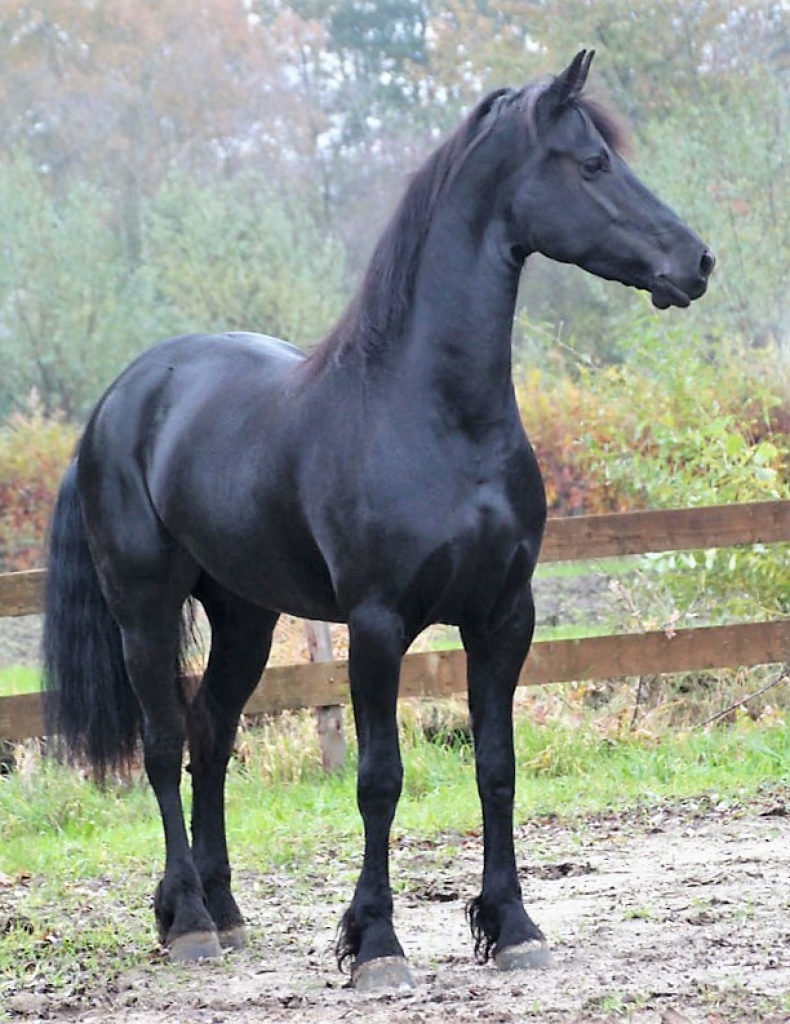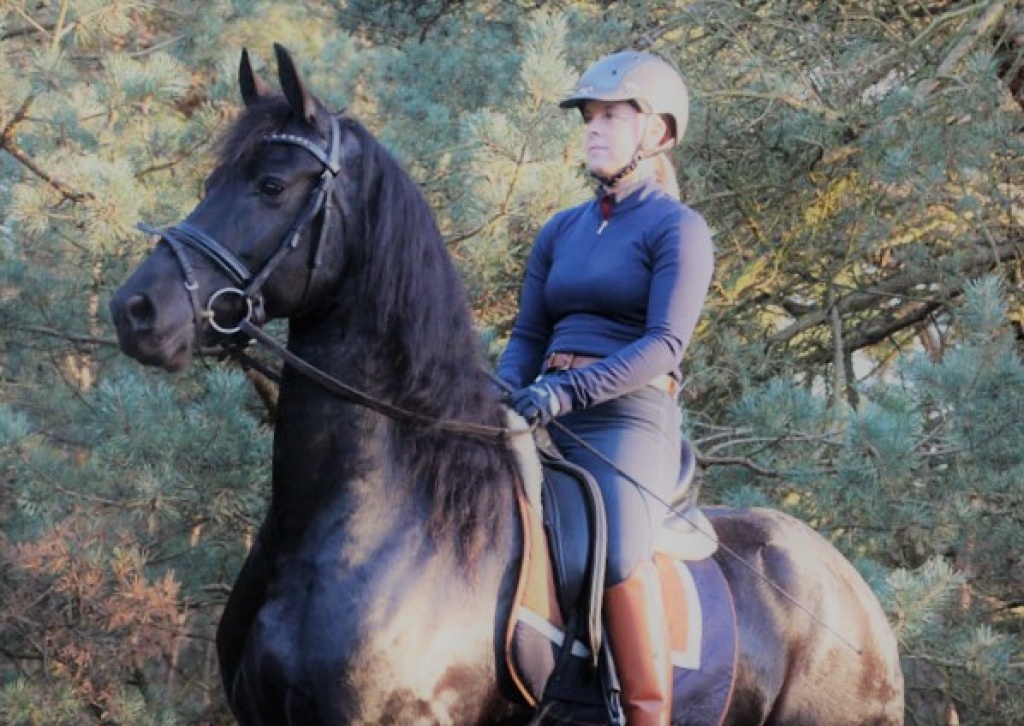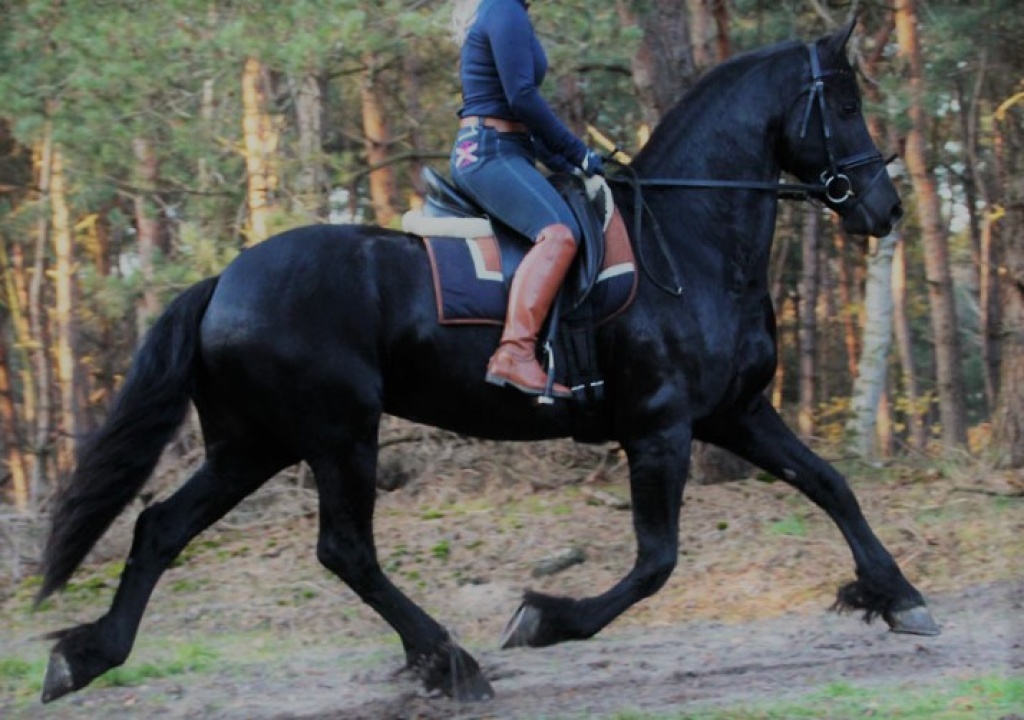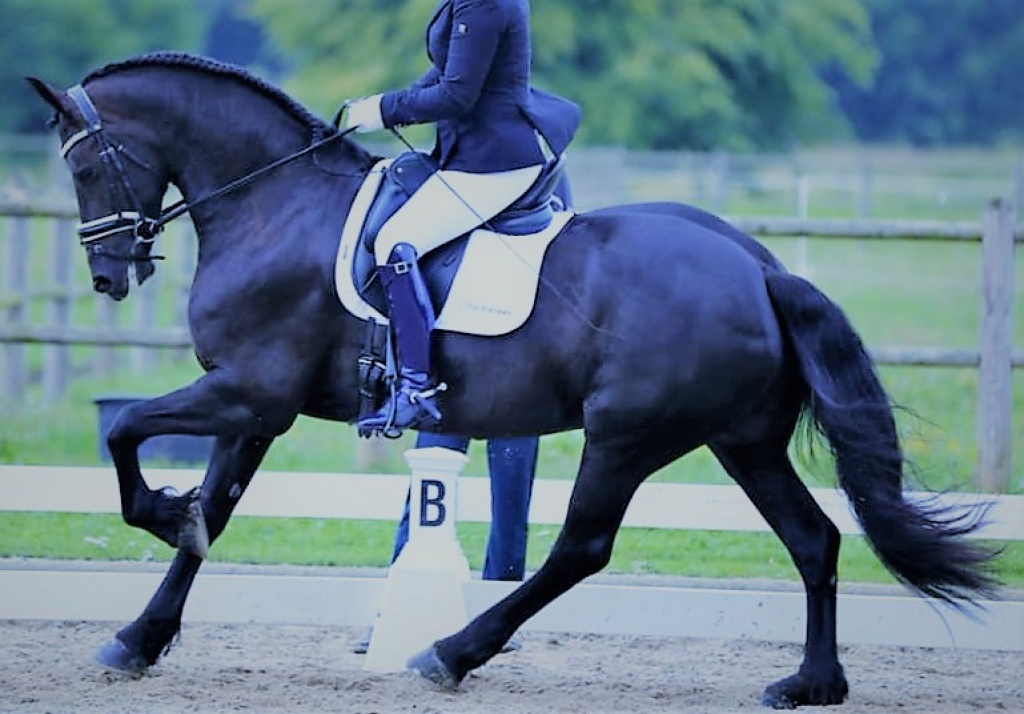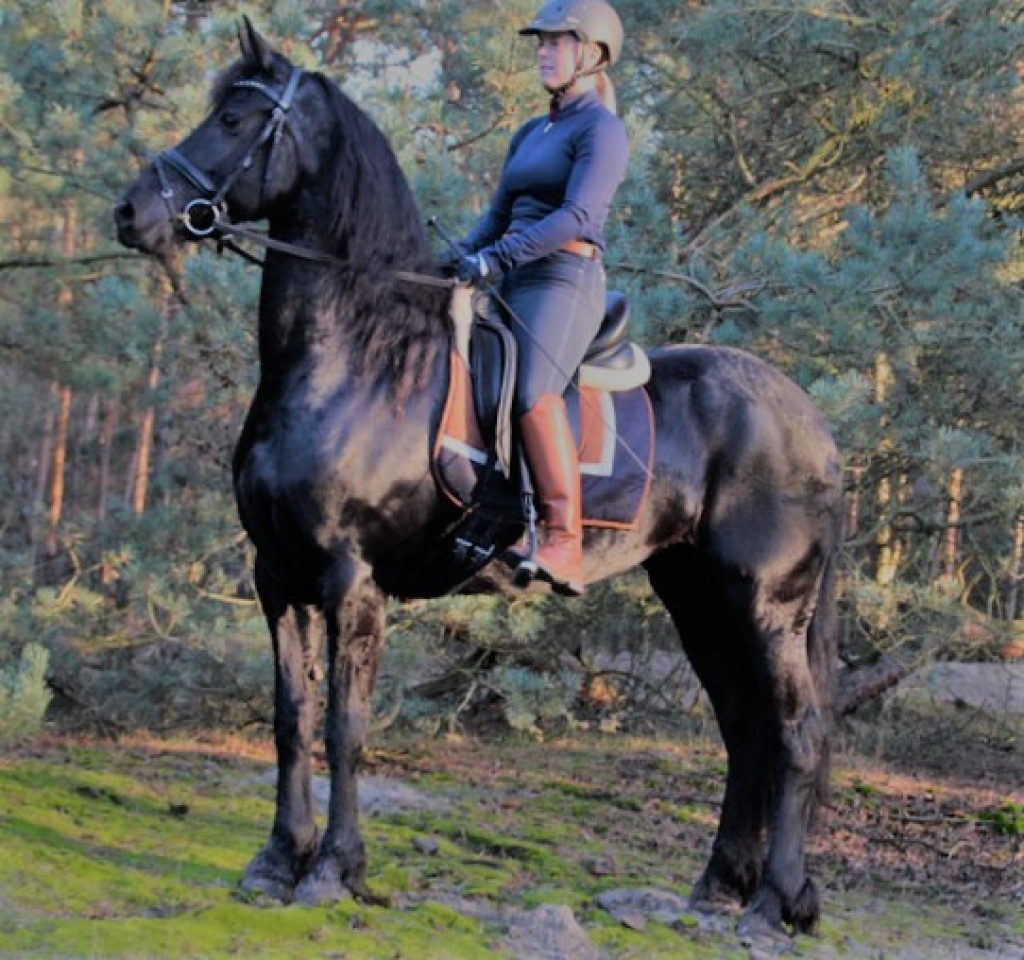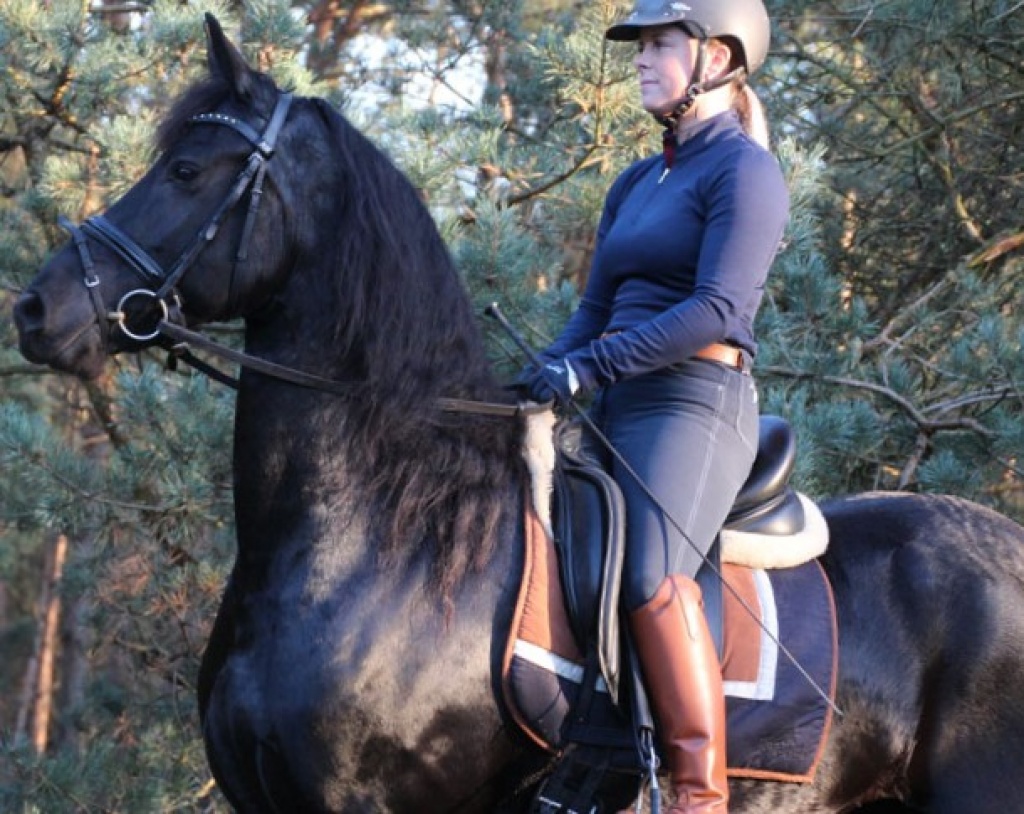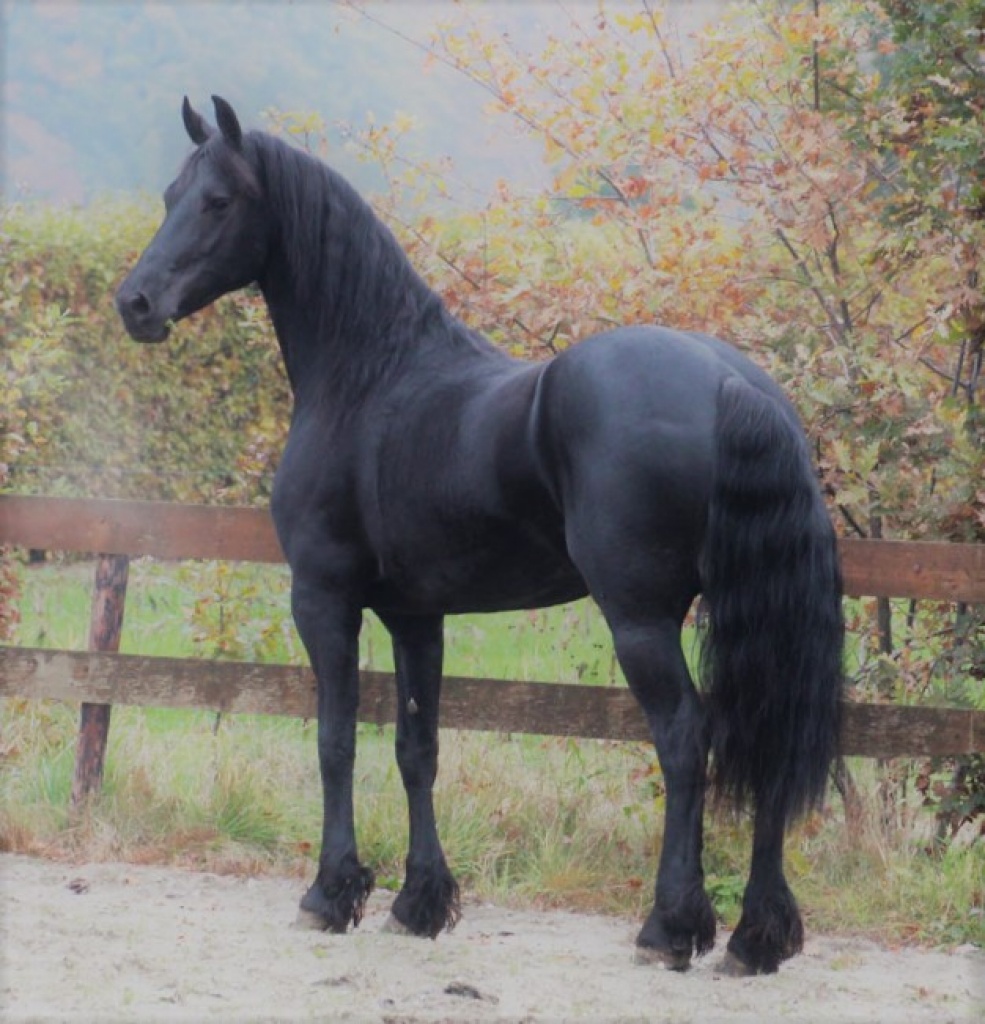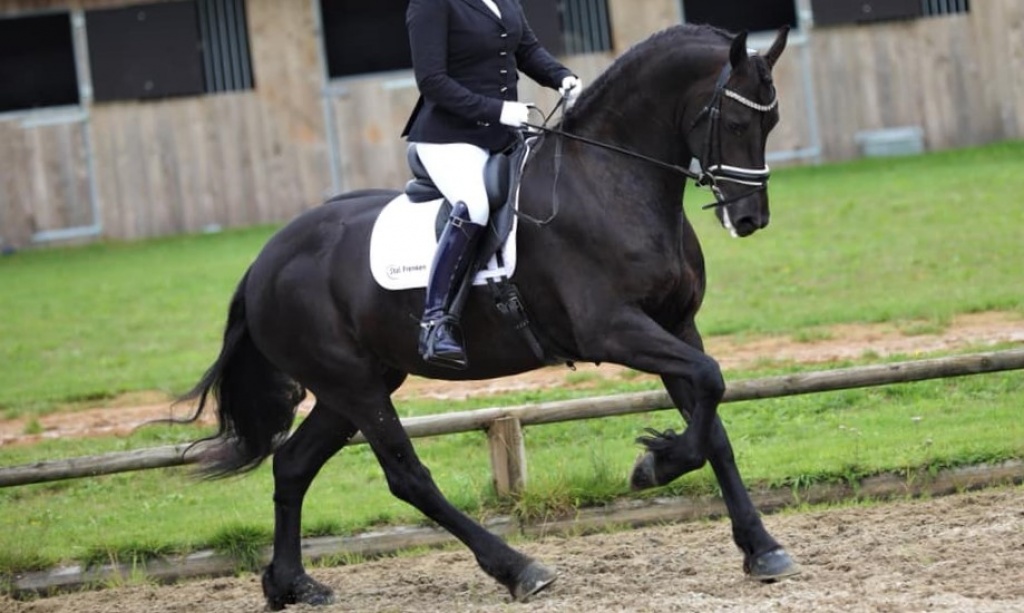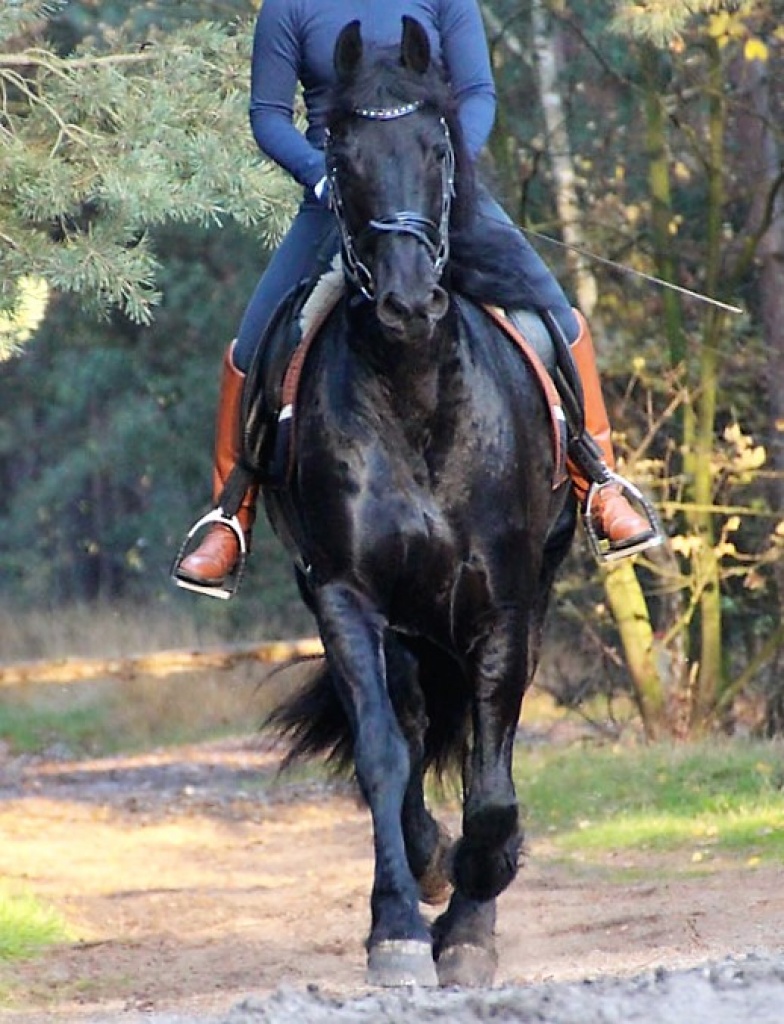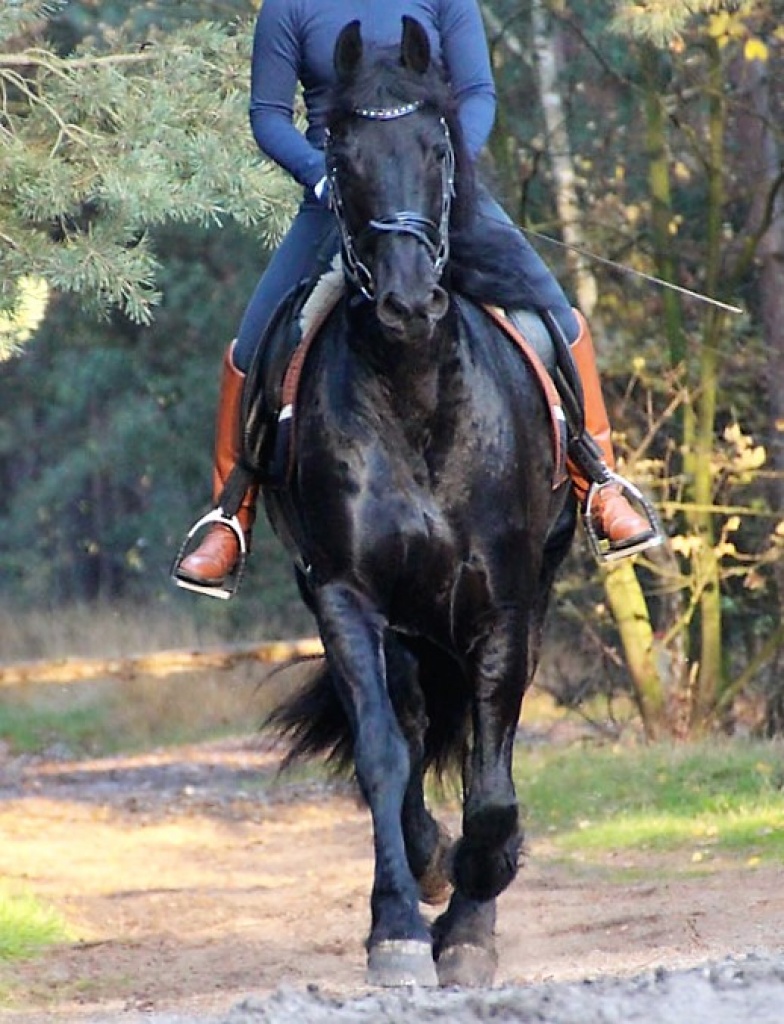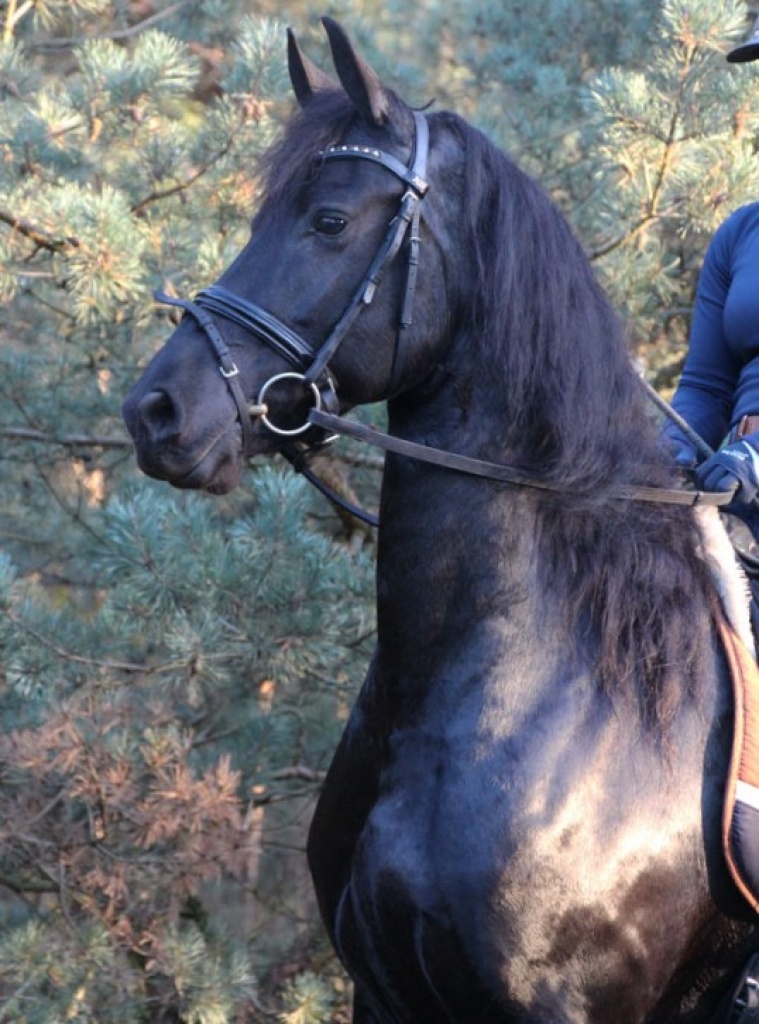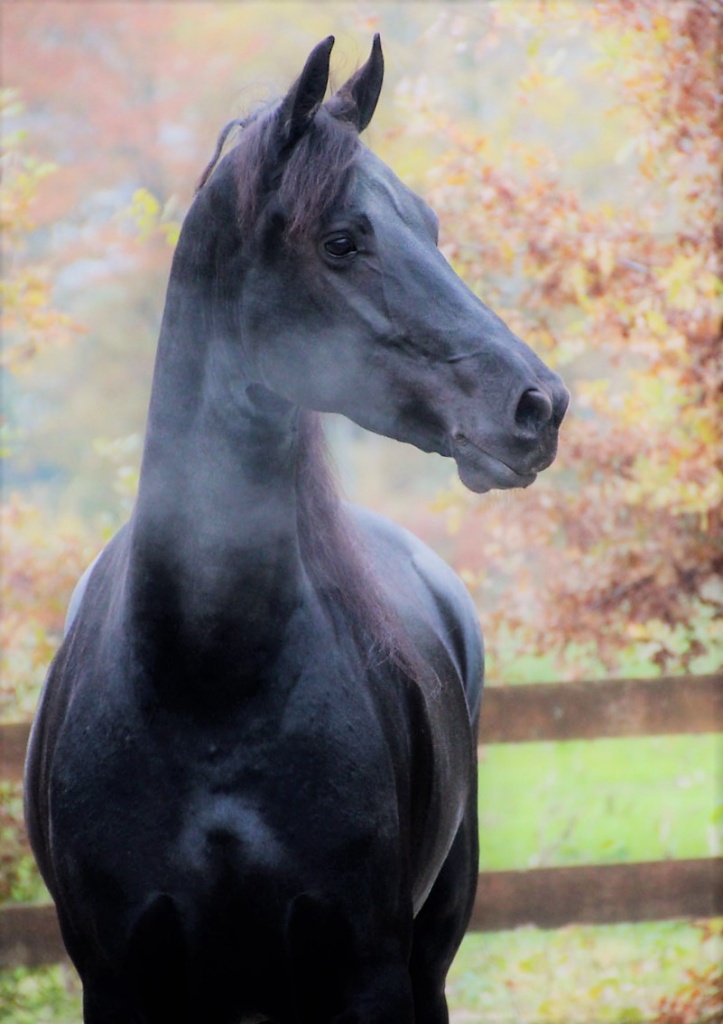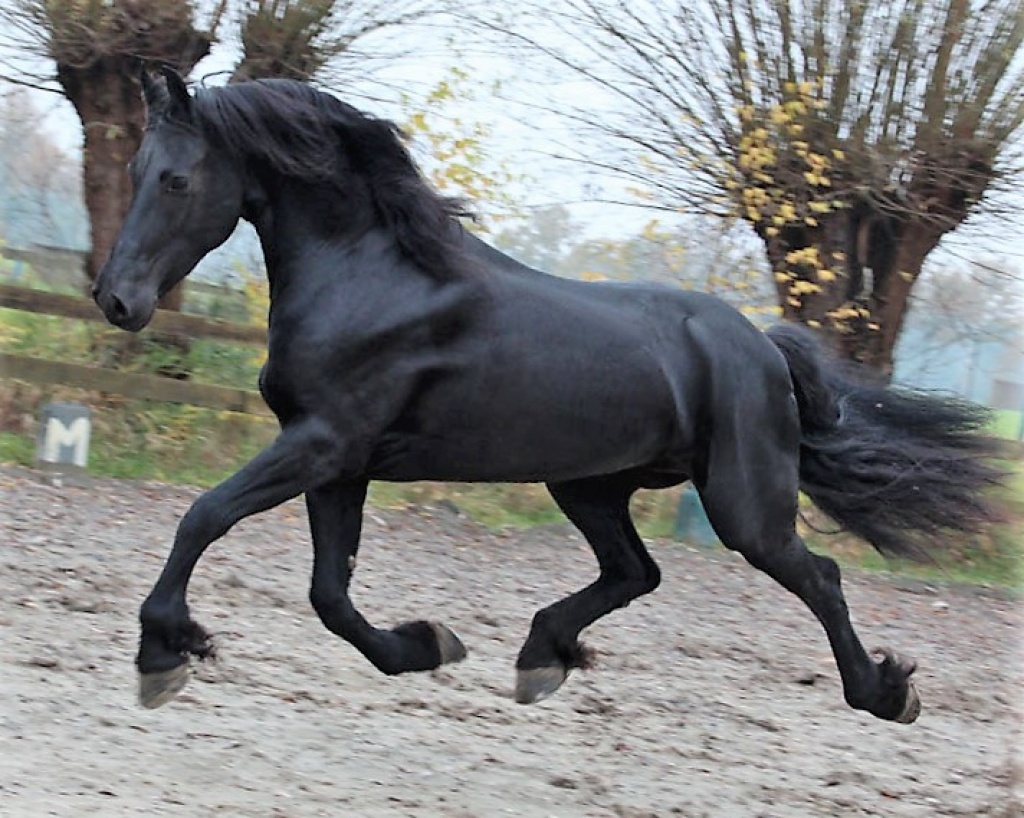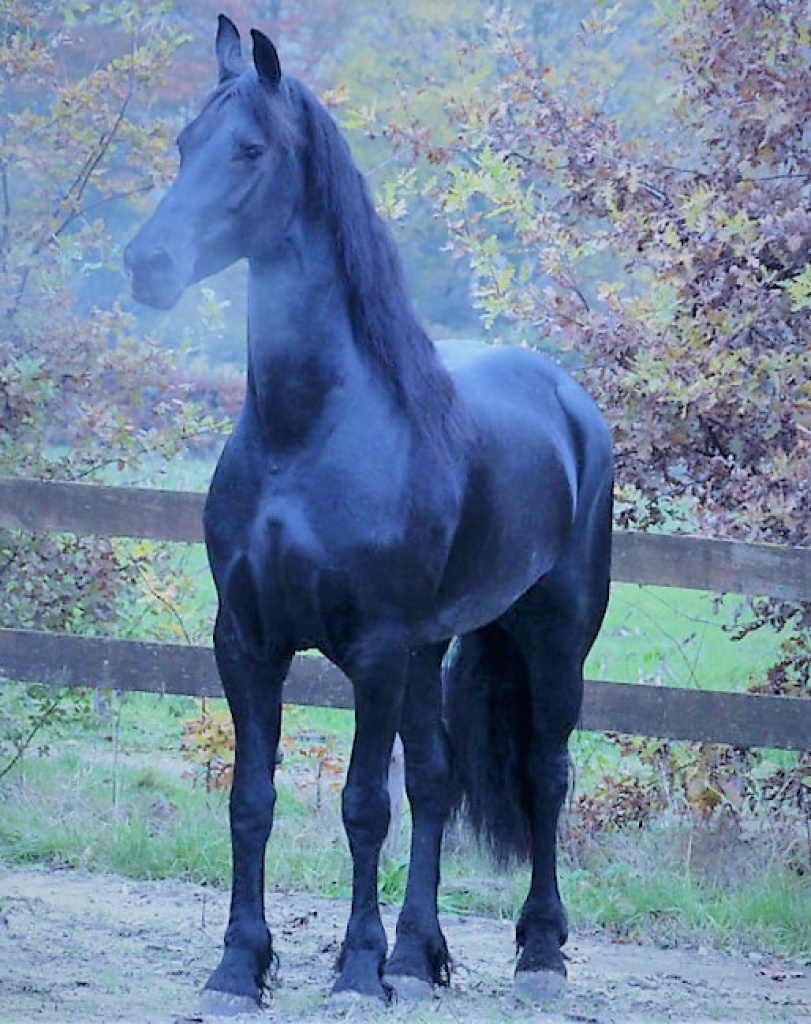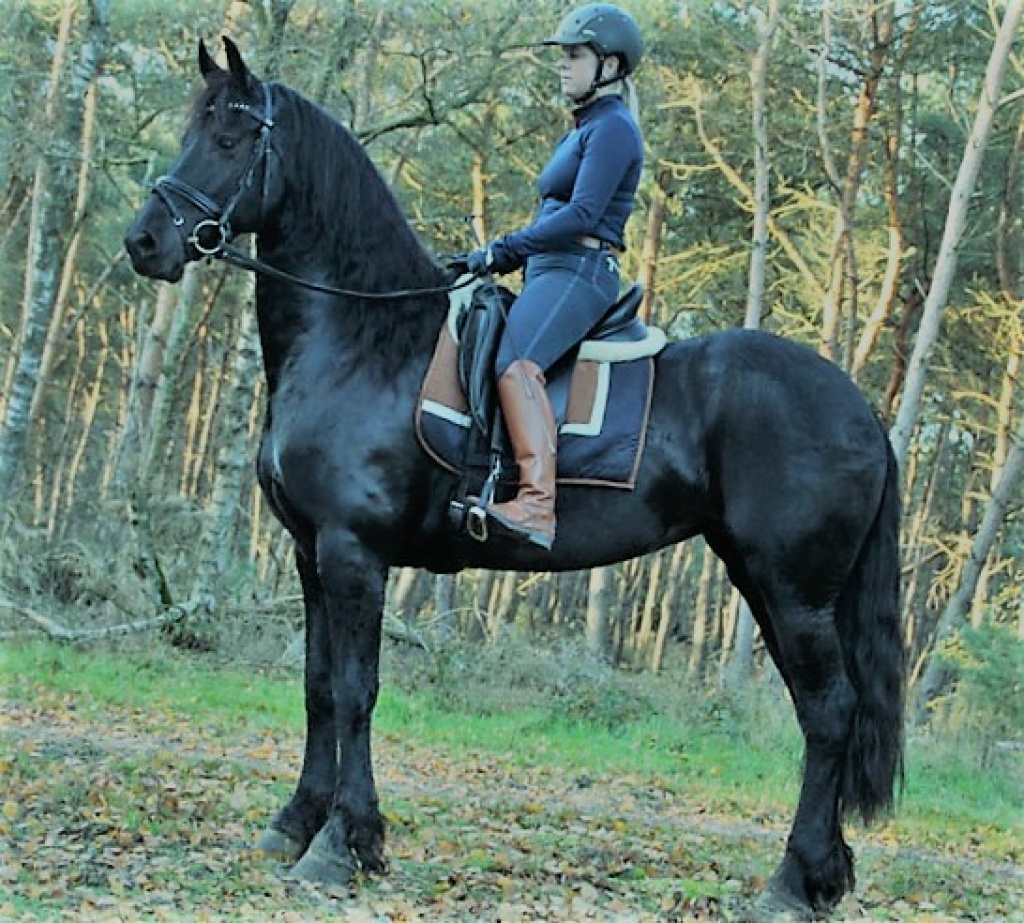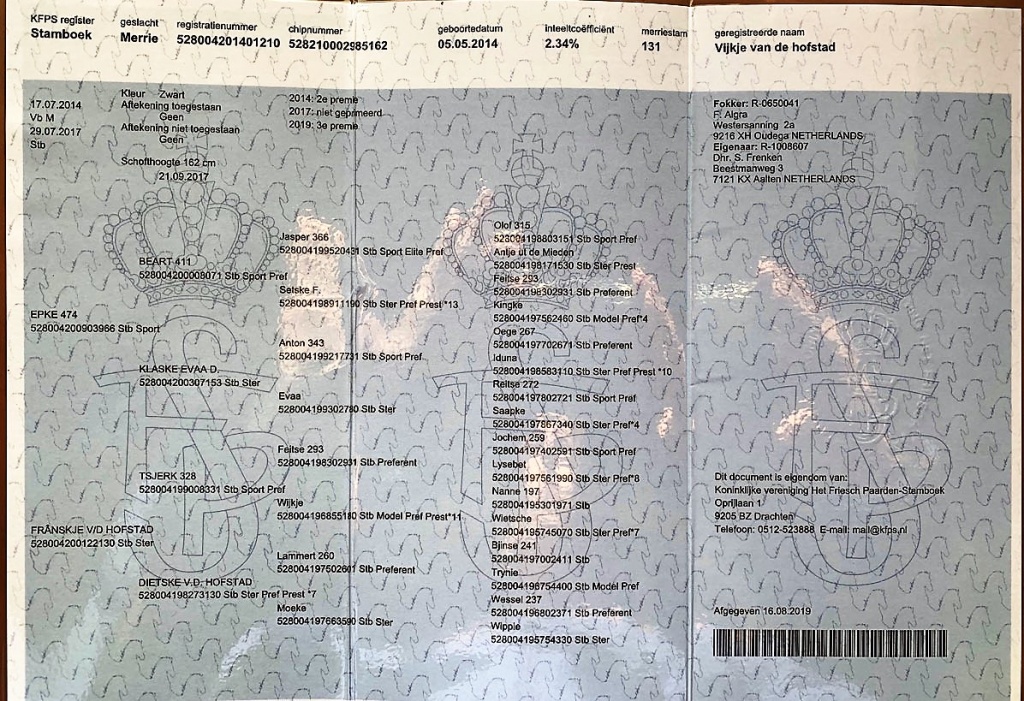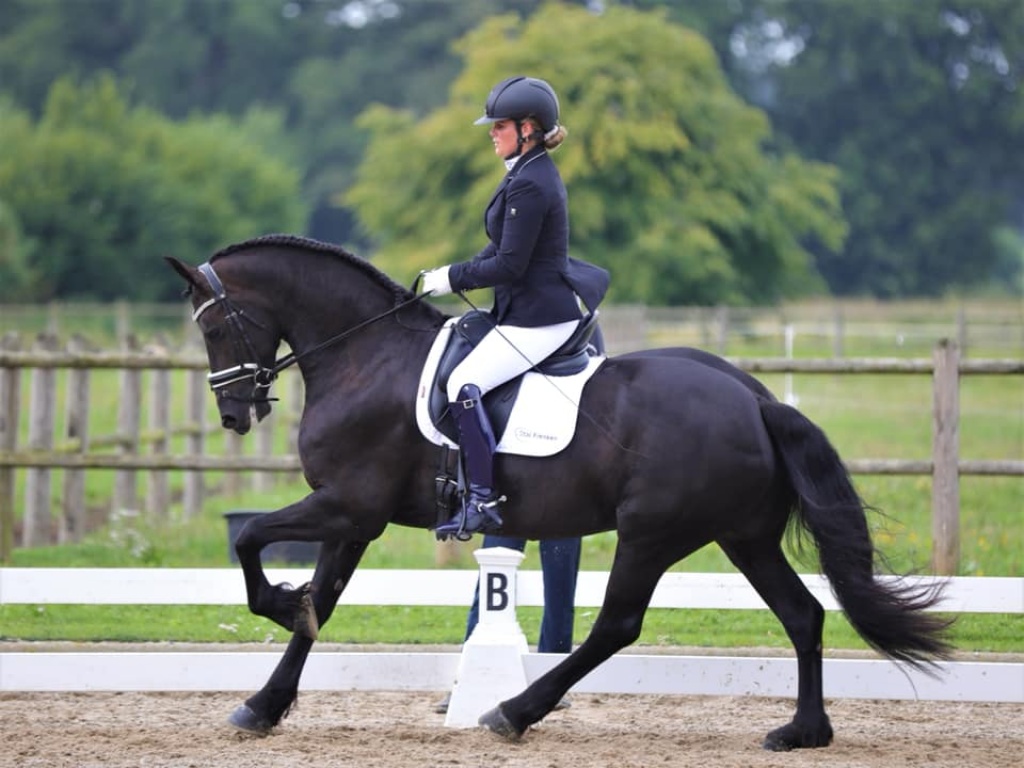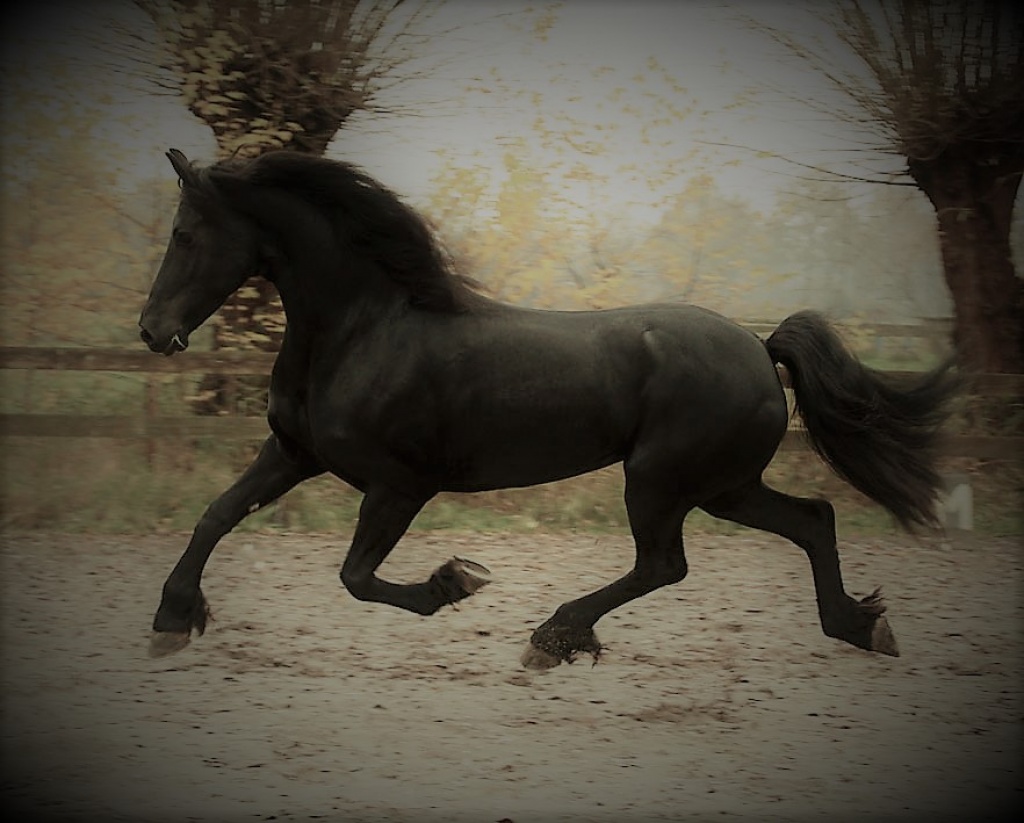 Videos
back